Since I don't personally have a dog I had to use a Very Large Mason Jar that my sweater fit on I created for my mom's Dog pictured below in another post this sweater
.
Here is the Dog Measurements
Neck- 10 in
Chest-13.5 in
Middle for belly Band- 14.0 in

Length from Neck to just 1 in above tail-12.5 in long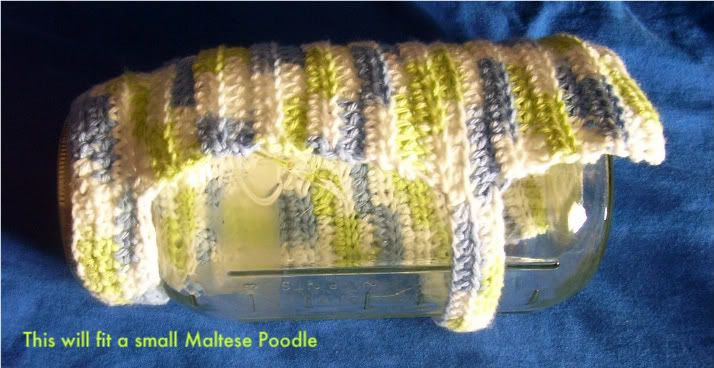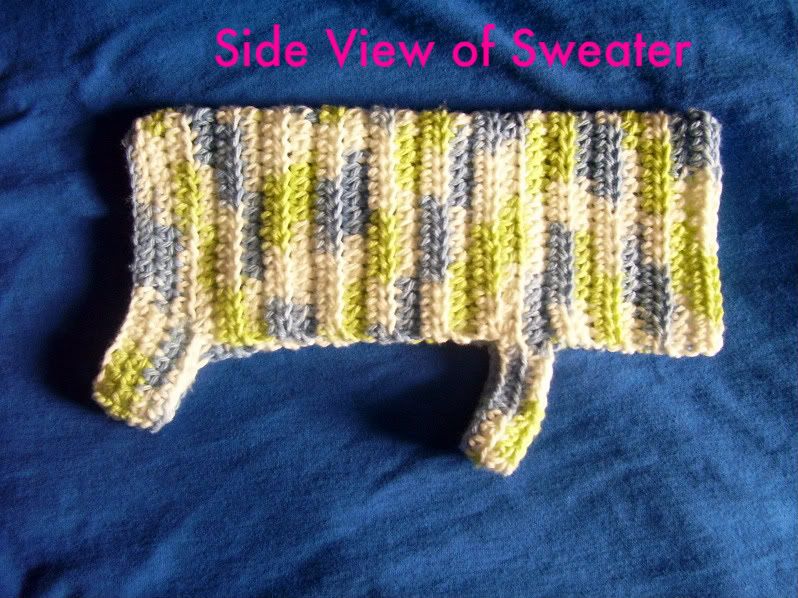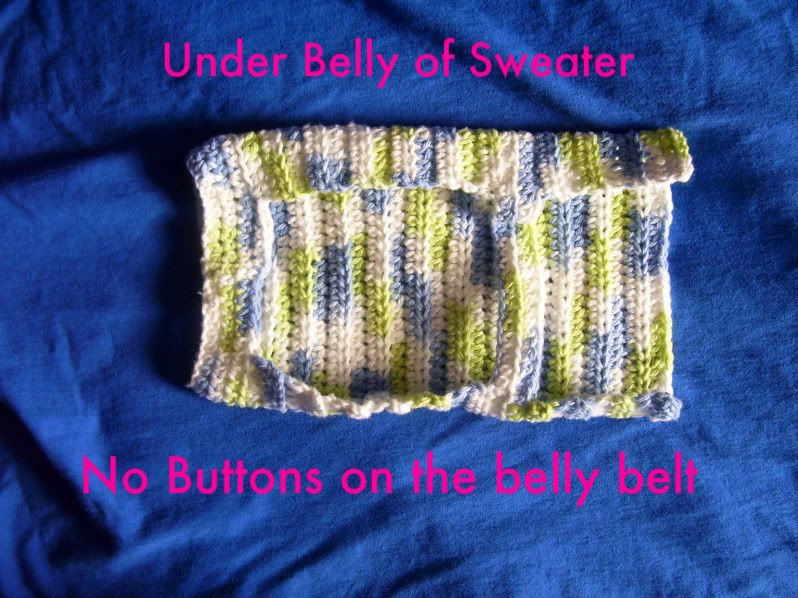 I plan to create one that has a longer belly belt to assist in keeping the underbelly warm on the dog as well this will be Ok for little GIRL dogs but with a boy you will end up with a WET Sweater...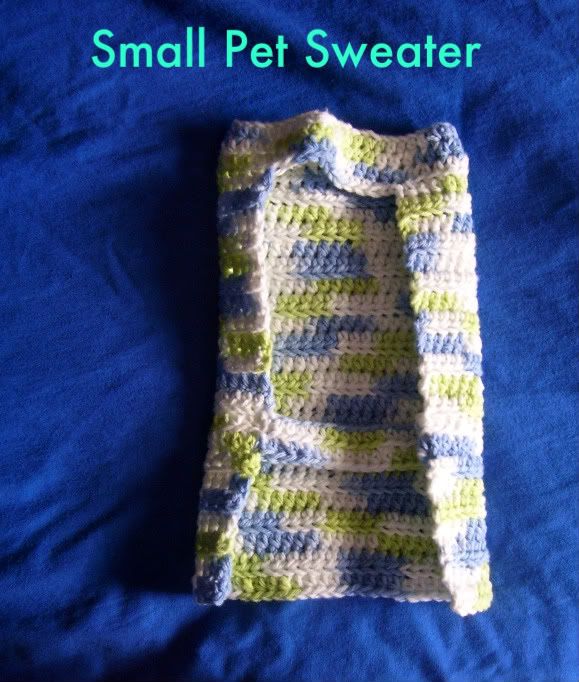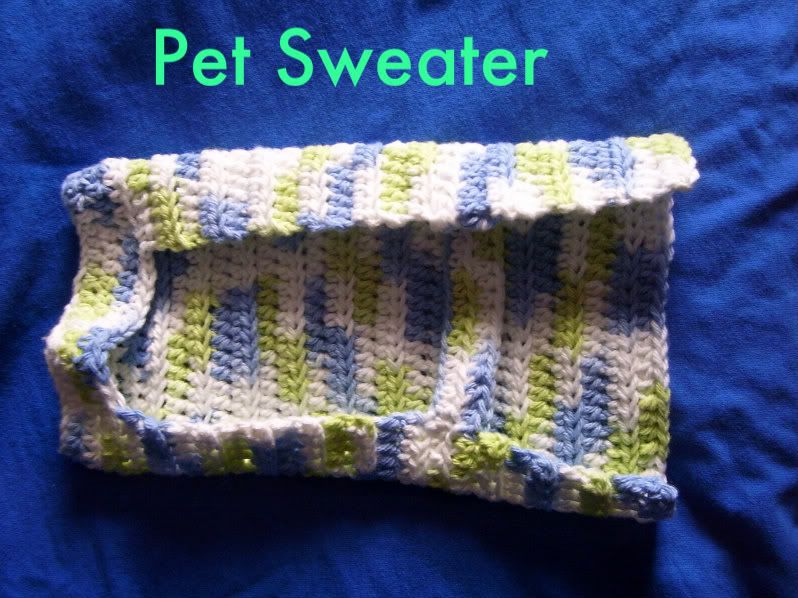 Thanks for Viewing my Little Pet Sweaters
...