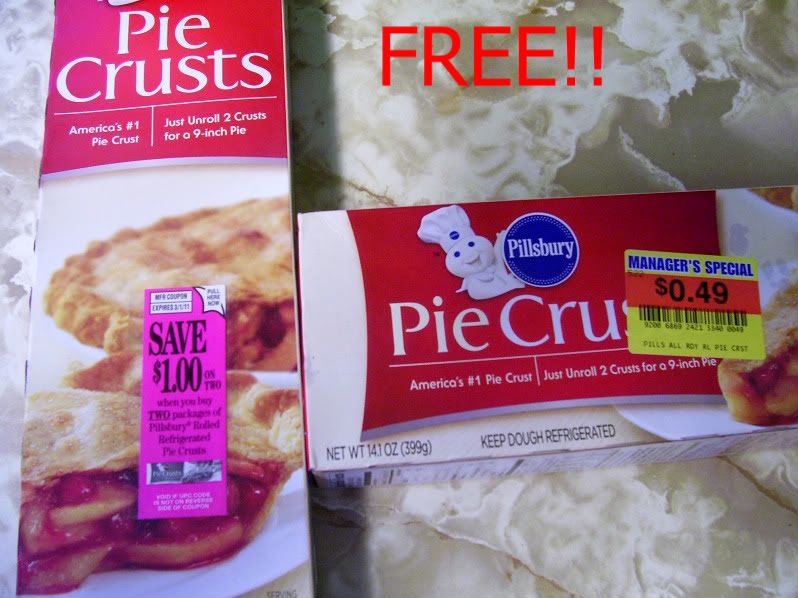 I hear this all the time Why use coupons? They don't save money! It's a waste of time!
Well Why I was wasting my time at the store I saw Pie Crust on Sale for 99 cents a box. So I grabbed 2 boxes to store in the freezer for use later in the month when I make another Chicken Pot Pie or a Southwestern Pot Pie
Then I saw a better deal !!!! Pie crust on clearance for .49 cents a box then I used the cute little pink coupon for a $1.00 off of on 2 boxes..
FREE!!!