I want to make homemade tortillas in various flavors for a cheaper price most flavors of tortillas around here run over $3 for 12.
Spinach
Cheesy Jalapeno

Garlic

Any other kinds I can think up
So I did a lot of research online viewing various places and various recipes I used 2 recipes to create mine these are the links to the recipes used as well as tips and tricks
Spinach tortillas
and
Tortilla I
..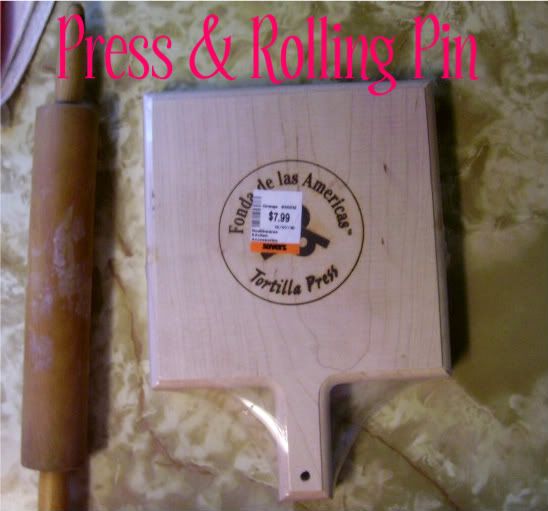 After reading so many recipes & reviews I decided to purchased a tortilla press for a great deal at a local thrift store.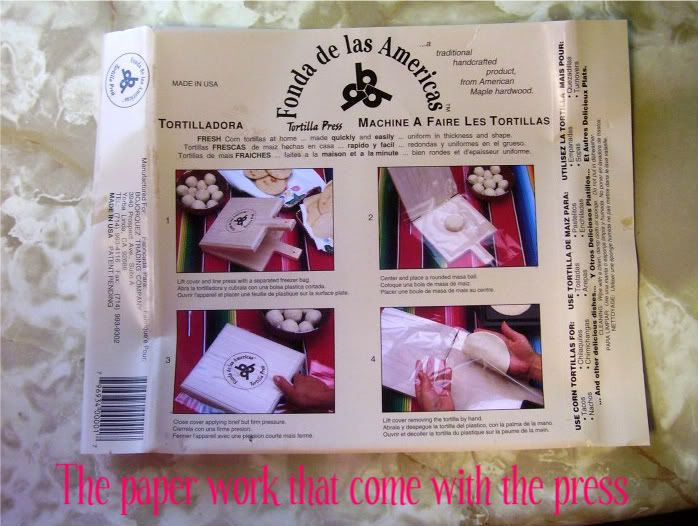 These are the instructions and as well as tips that came with my press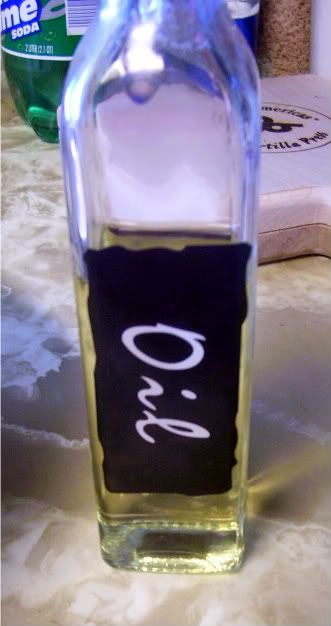 The recipes I reviewed on the net used a few different ingredients in the (Fat area) I chose veggie oil due to 2 reasons I don't eat pork so bacon fat or Lard was not an option plus I never have butter on hand & I prefer to use items that are always in the house.
Veggie Oil
Lard
Bacon Grease


Butter



Grabbed a large mixing bowl dropped in
2 cups of all-purpose
A few shakes of salt
1 tsp. of baking powder

1 tsp. of veggie oil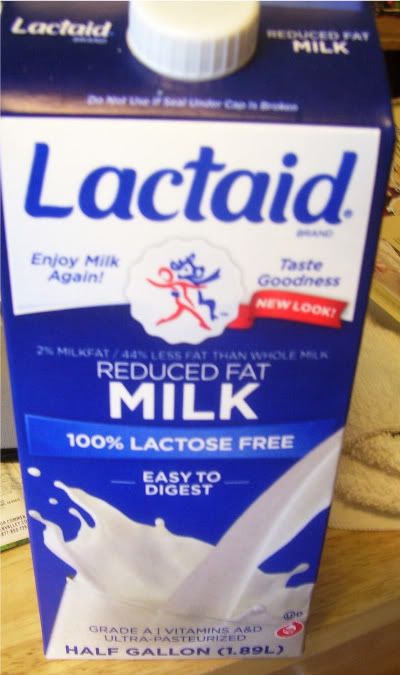 Some of the recipes use either water or very hot milk
.
I decided on the warm milk however DD is lactose intolerant so I also needed to use Lactaid milk in place of regular milk
.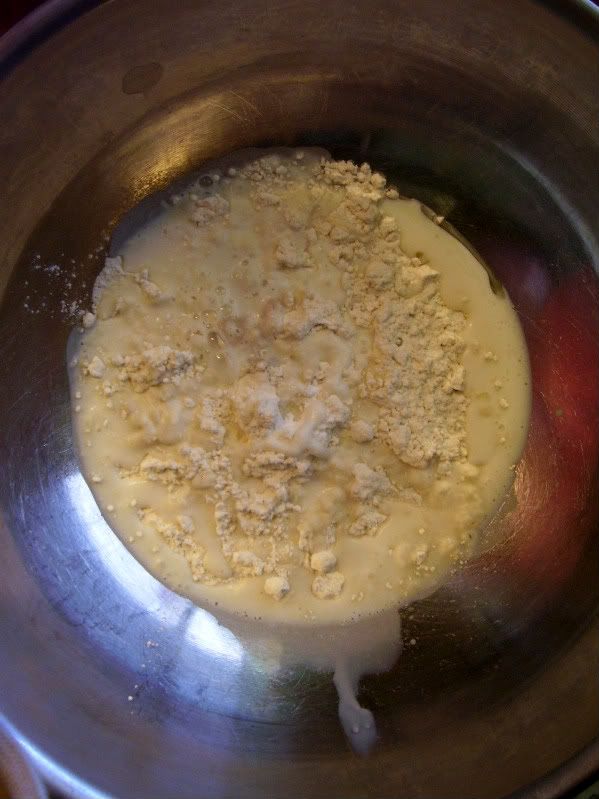 Into the bowl w/ the flour mixture went the nice warm milk
at this point it reminded me of Pancake batter
This is what the mixture looks like when your trying to get it to hold a shape and mix together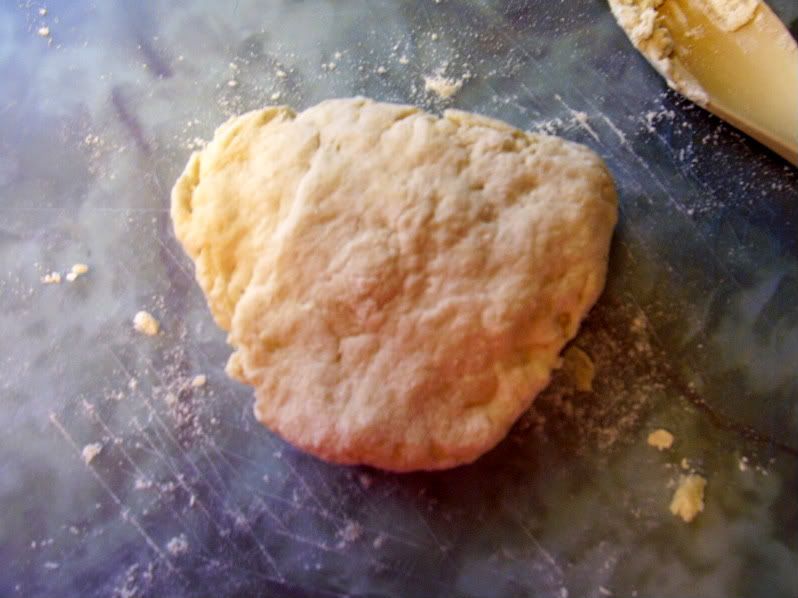 Turned it out on to Knead it for about 1-5 mins until it came together I then let it sit at rest for 10 mins
I had wax paper in the house because me and plastic wrap don't work together so well I think we get together to wrestle
.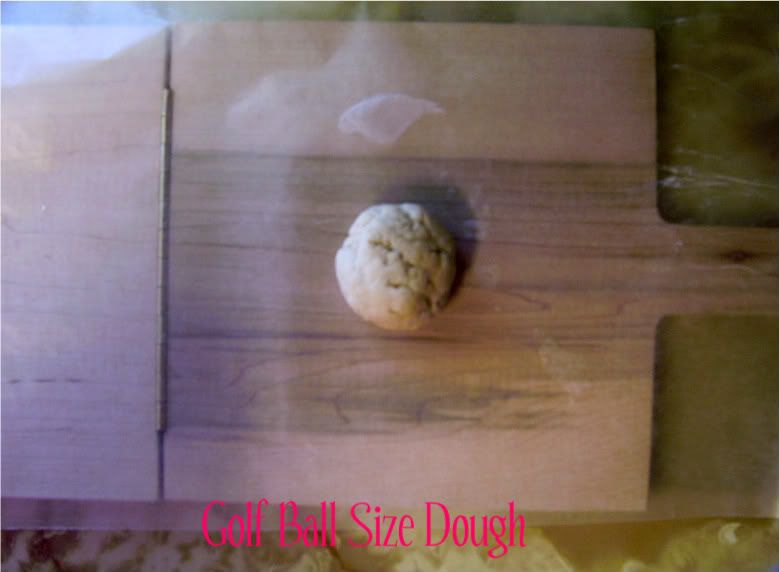 Golf ball size dough balls is what is suggested
So the goal is to flatten the ball & get a round shape right? How about a little bigger these look like Dollar Pancakes right?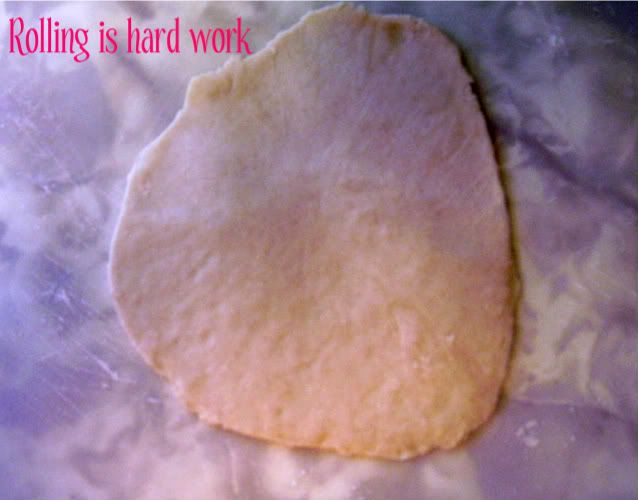 I grabbed my rolling pin yes that nice wooden pin that has been in my house for years that never gets used it was my Nanny's.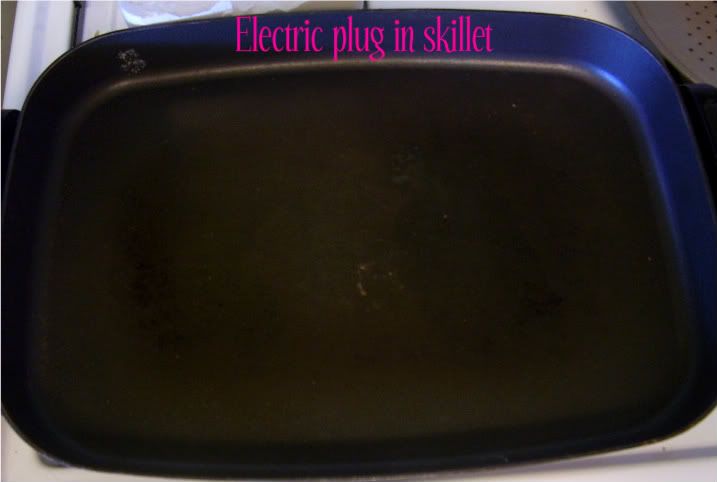 While I rolled the dough out I also got my electric skillet turn on to 250-350 *F with no oil in the pan just dry skillet.
This is how they look while cooking
.
Yes I know tiny I was shooting for 8 in size like burritos but these are more like taco size which is fine for my first time
.
Being honest I wanted bigger :O

)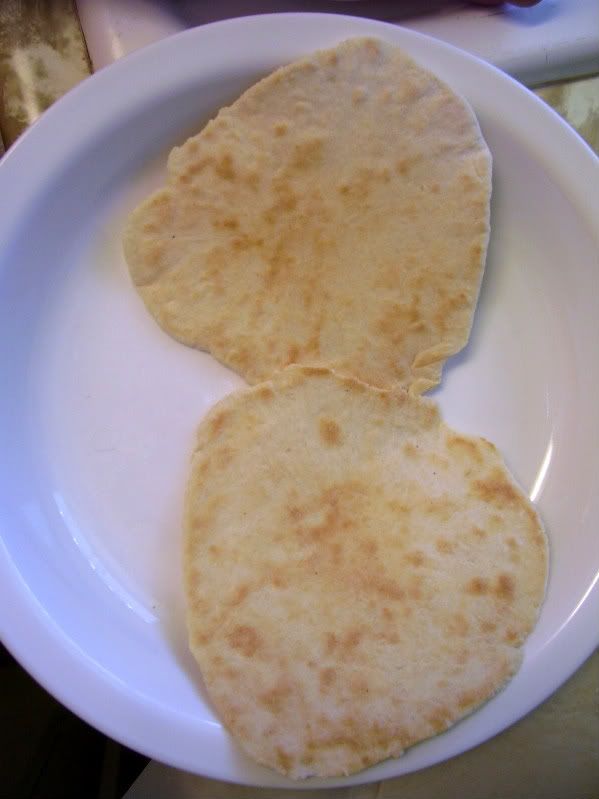 These are my pretty little tortillas :O) I used them to make layered shredded chicken enchiladas