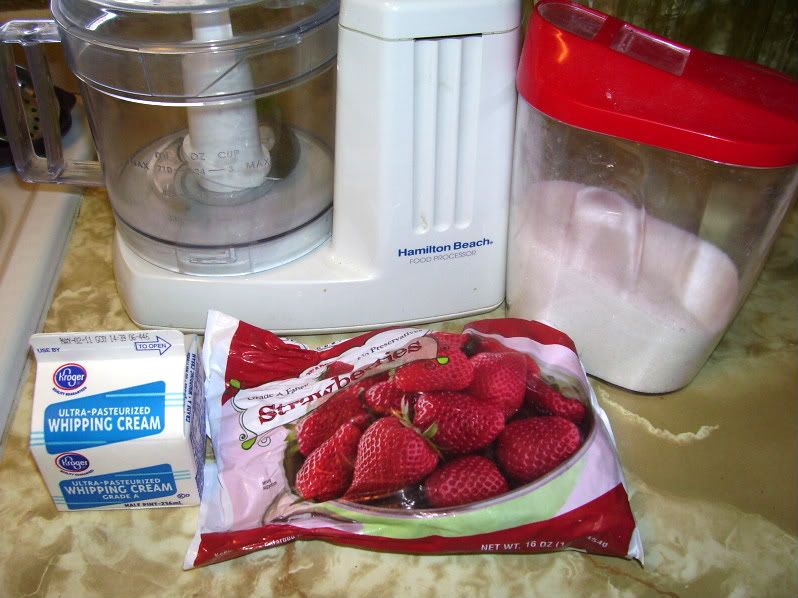 3 Simple Ingredients


10 oz Strawberries
2/3 cups Heavy Whipping Cream
1/2 cup Sugar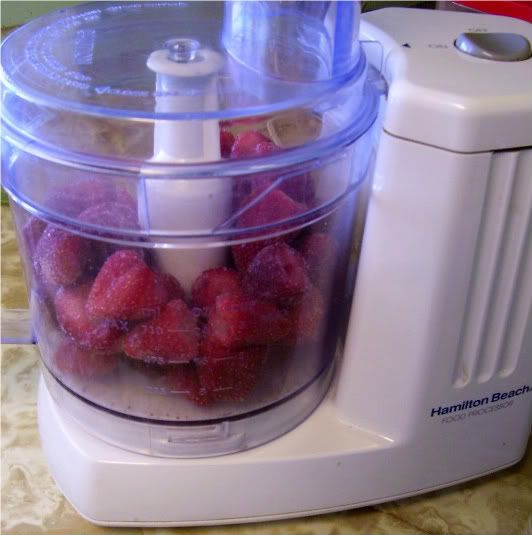 Following the instructions to just drop the berried into the food processor however that didn't work out so will it just keep spinning them so fast that it would move the blade on top of the berries causing the processor to stop. So I pulled them out and let them sit in a bowl on the counter.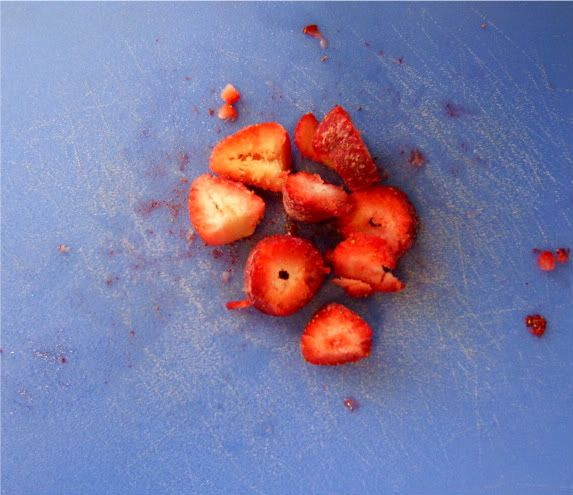 The berries wouldn't break so easily in the food processor while frozen so I let them sit for 10 minutes to soften up some then I decided to assist the breaking up part by chopping them up some then back into the food processor to be Spun around..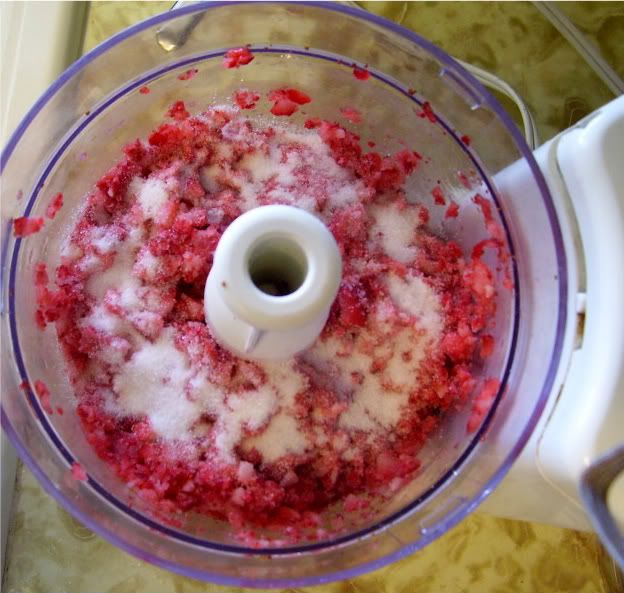 Don't these berries like nice now that that broke up better I then added about less then 1/2 cup of sugar I don't prefer super sweet ice cream...Then I spun it some more!!!




I only have imitation vanilla but I have really been wanting to make some of my own...I added 2 tsp. of this as well.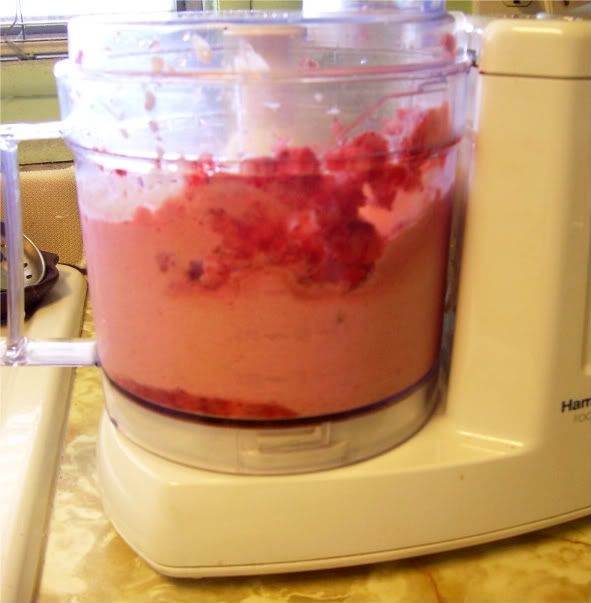 Doesn't this ice cream look all nice and pretty yet nice a Super Soft




To get harder ice cream style I placed it in this container and into the oven...

Price Break down
:
$5.58
Berries- were in the freezer but cost $1.99 for a 16 oz bag
Sugar- had on hand but a bag cost $1.99
Heavy Whipping Cream- Didn't have on hand Cost $1.50


Verdict: Love it have been using it for 2 weeks in my AM smoothie recipes...
Also have tried making it with just berries and vanilla yogurt good as well..:O) KEEPER