I love Naan bread it comes in plain or garlic herb but I only purchase it when it's on clearance why pay full price when you can just check the day old bread rack? Original price $2.40 paid $1.20 saved $1.20 so I could add the extra money saved into Savings coffee can for future use when needed.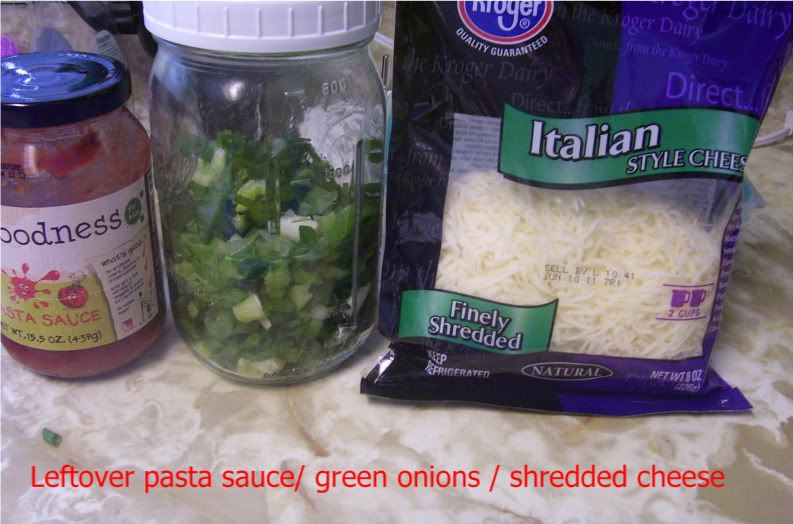 Using up leftover only makes sense to me (why dumb it down the trash?)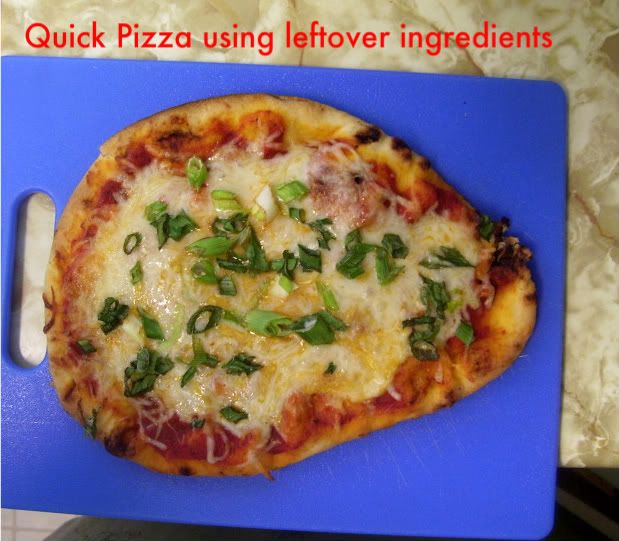 When you could be eating this nice tasty pizza for a quick lunch?