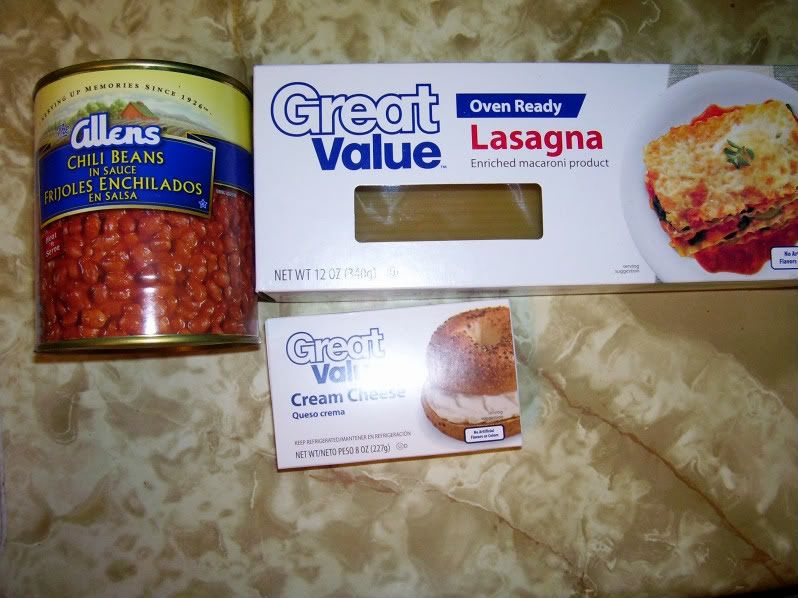 Canned Chili Beans
Leftover Lasagna Noodles
Cream Cheese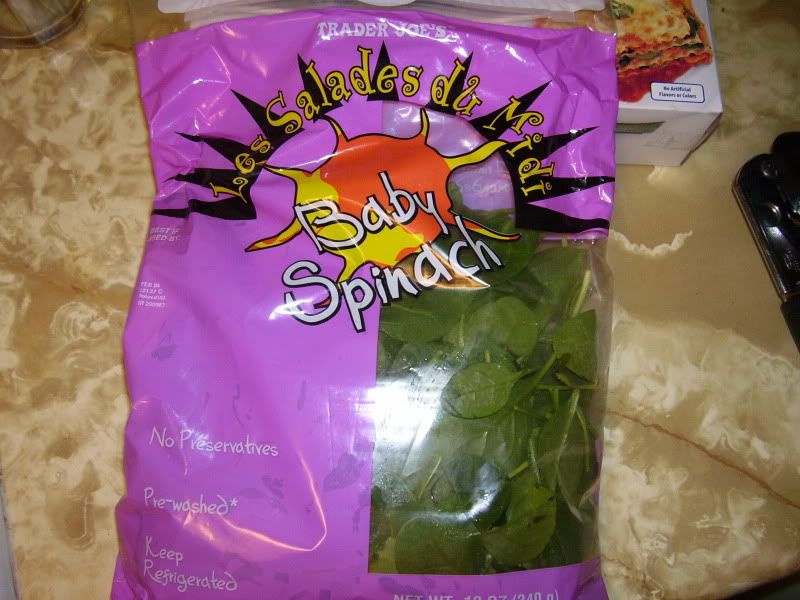 Fresh Baby Spinach perfect for this Recipe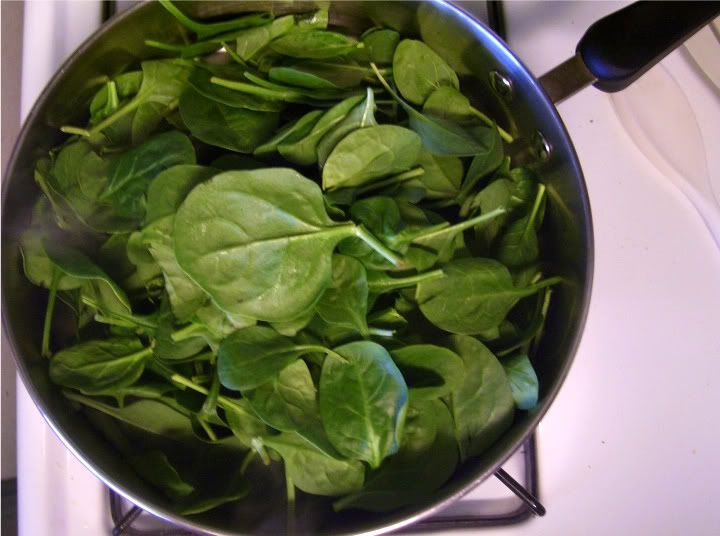 I filled the pan and see how much it shrinks down when steams/cooks in a little butter..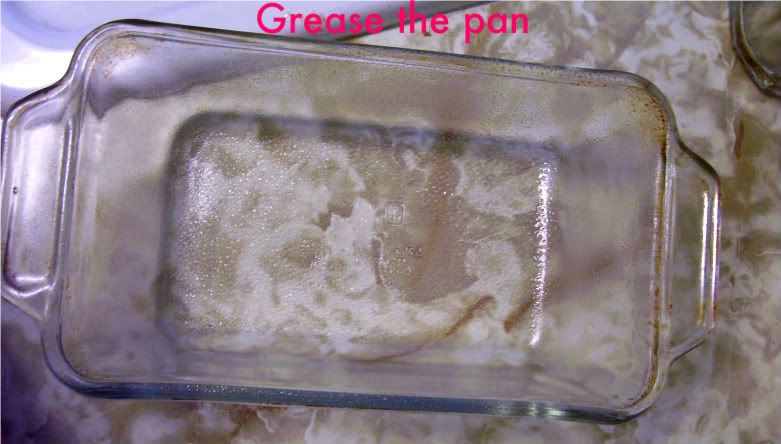 I just grabbed a bread pan to layer since it was just for me I would be able to get 2 pieces to eat and 2 to freeze.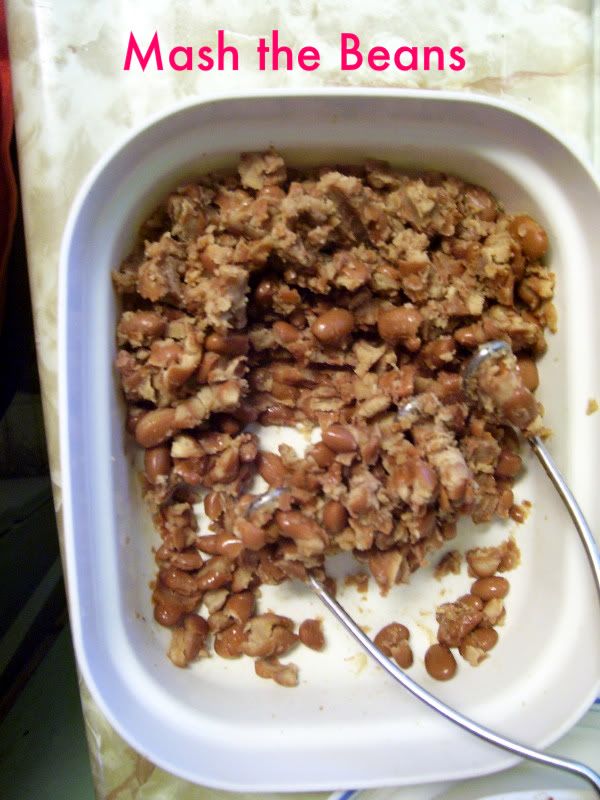 Quick Ready the Beans



Do the Layer thing many times


Used the Homemade Veggie Sauce I made earlier that day



Verdict: needed to add more sauce the beans and noodle sucked up the extra broth from the sauce.