Free tortilla from my mom worked perfect for this recipe...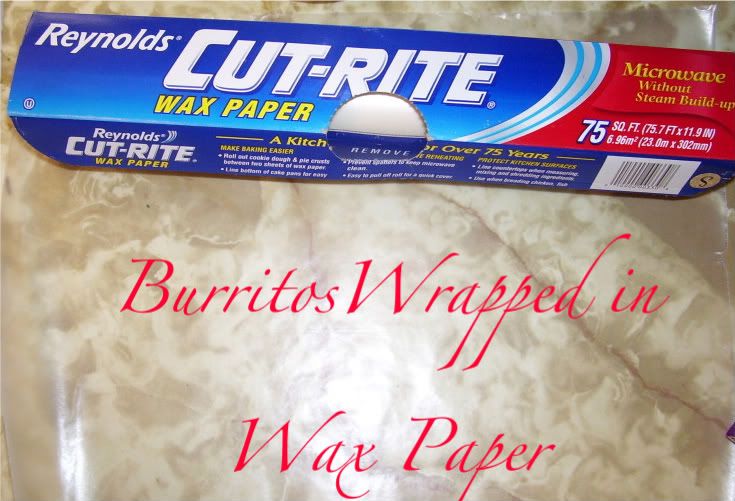 I used waxed paper as it's my preference for burritos wrapping/making
..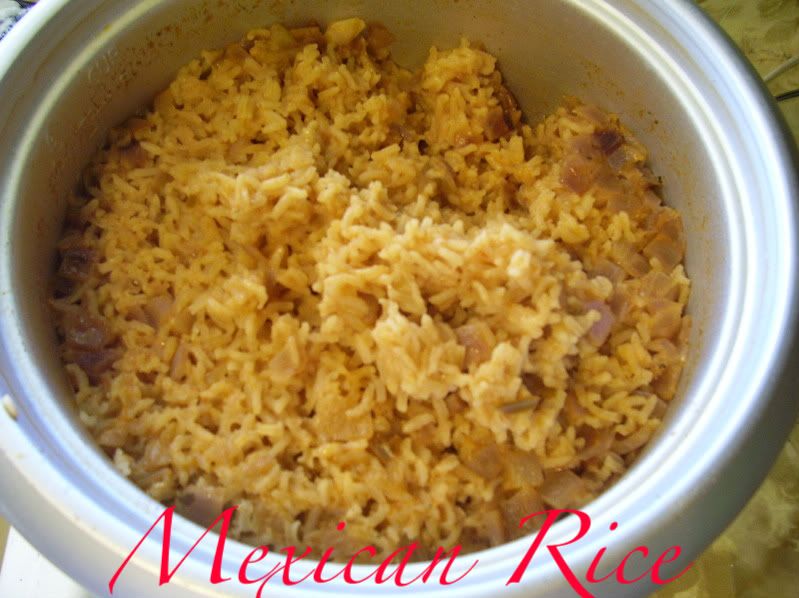 I love to make up
Mexican Rice Recipe
or white rice ahead of time to use in recipes. This allows for them to come together quicker. I used in this recipe
.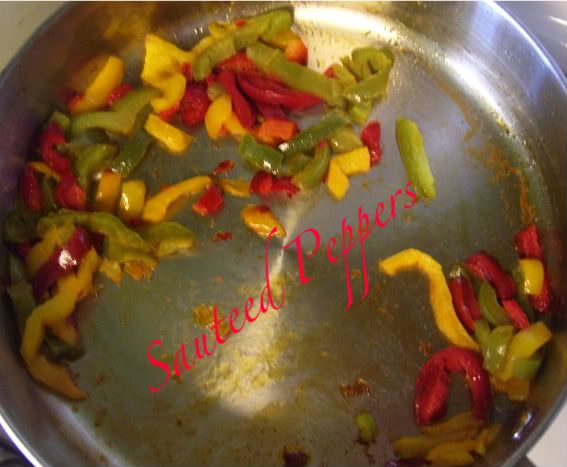 I had these in the freezer I was going to just nuke to heat but then decided sauteed would be better nice and caramelized.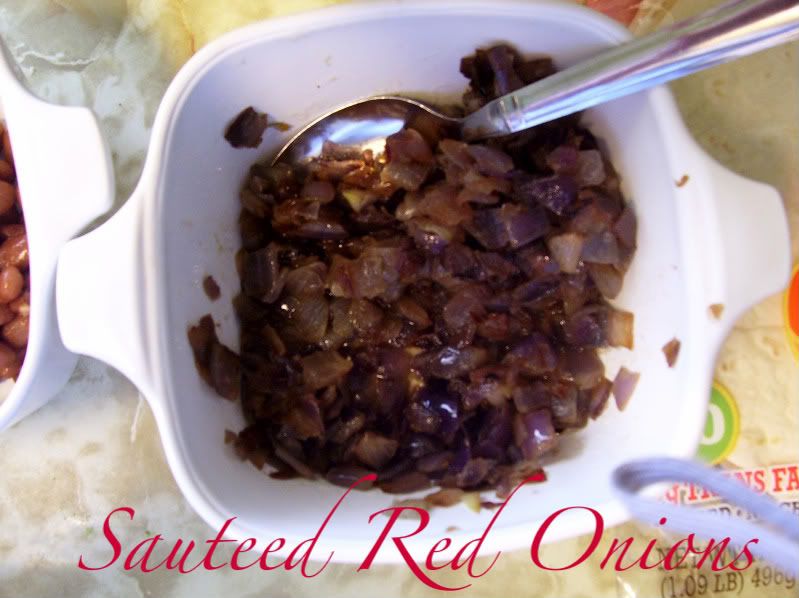 I picked these red onions already pre-diced this morning for $2.00 for 2 containers and that was perfect for this recipe and all I had to do was cooking them until nice and caramelized..

.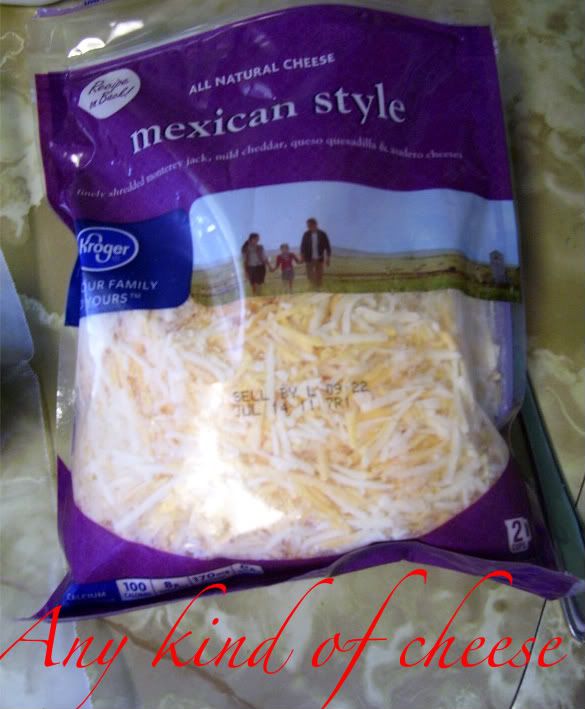 A
ny kind of cheese is good in these I had some hot pepper cheese but sometime my mom stops over and grabs thing for her and my dad that I keep in the freeze and would hate for my dad to get a hot pepper cheese..(sensitive tummy)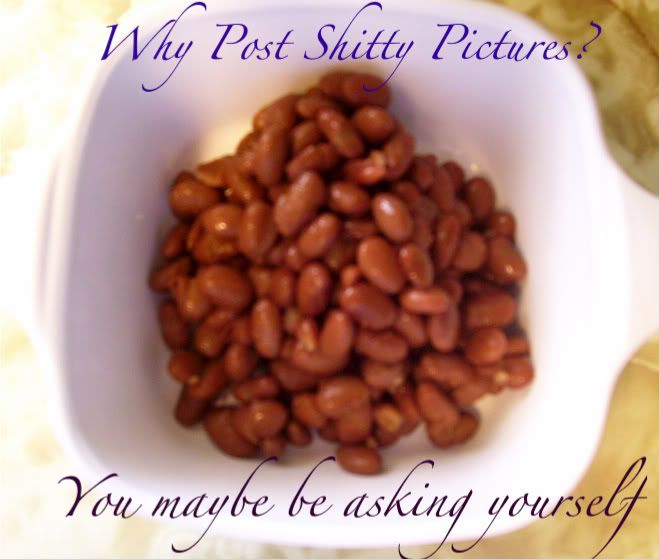 I love beans however I prefer lentils but I had these to use up and that is what I did I mashed them up with some salsa
As stated in the picture ingredients in the center then roll up & wrap in wax paper this allow 4 you to write easily on the wax paper in-case your burritos have different ingredients... it is easy to see in those Freezer Ziploc bags.