Yeah I know not food related but you know pets are part of my family. So I want to share with you what I have been working on as of late...Doggy sweaters for my mom's Maltese poodle who gets cold really easy however the average dog sweater runs about $10-20 for a good quality on from most any store...
My mom really wanted me to learn to crochet them YEAH ME??
What was she thinking? I can't do that they are to hard!!
I can barely read a pattern.... Where do I start?
I started with a pattern for a cat sweater that I located online that I thought I understood.
I made the sweater want to see it?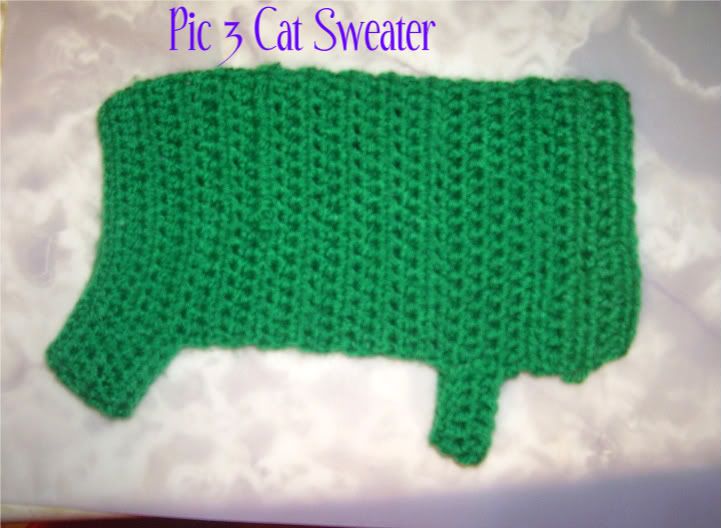 Doesn't look great for the first time trying but it fit the dog sorta.
Here where the issues to start..
To small in length no big deal just make longer simple to fix
Belly Band wrong spot to close to rear - No big deal just move forward right?
So I corrected those ( as my first pattern was really for a cat for a friend) and just used it to try on my mom's dog I decided to create the dog a sweater all her own here it was below..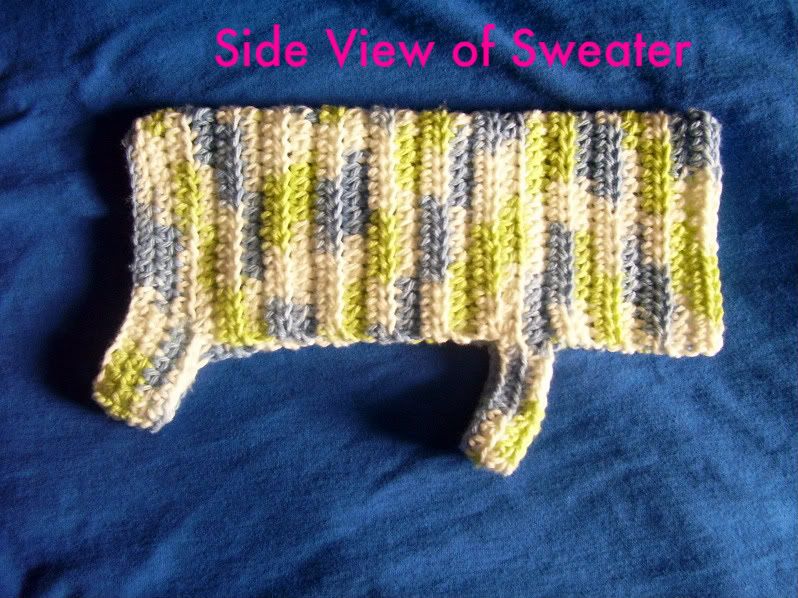 EMMA'S DOGGIE SWEATER
Changes #2 Well the sweater fit but was still a little too big so I made those changes & the sweater keep rolling up Emma's back ( ROYAL PAIN)
...
Changes # 3 I changed the underbelly to be solid to keep it from rolling up plus Emma loves to scratch her belly raw when she has allergy issues after seeing the groomer.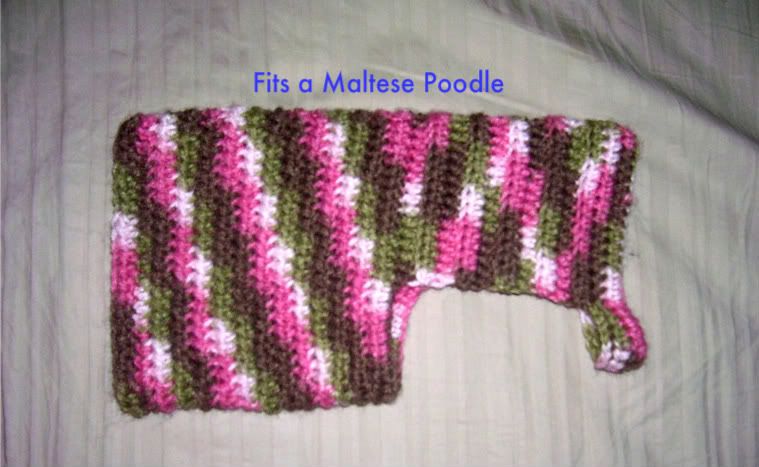 Perfect I have made about 8 of these for my mom....
5 for a guy at work as he has 2 adult dogs and 3 puppies
1 for another guy at work for his female dog
4 over the weekend for a lady my mom knows..
** note to self boy dogs need less under belly bands lol** lesson learned

So give pet sweaters a try trust me for the price of a ball of yarn and a little time it takes me about 4 hours.. I do it watching TV at night..

For my mom's dog I use peaches and cream brand cotton usually $1.25 on sale or $1.99 when regular price for her sweater I need 2 balls ( just over one ball ) so I have leftover yarn (which I will use the leftovers for a scraps to create a scrap sweater)

For other the other dog sweater I have used yarn I had on hand usually picked up from thrift store deals over the last year which ran me about $2.99 for 3 balls of yarn..Regular price for this type of yarn (Red Heart Brand) in a regular store is $2.23 at Walmart per roll.These rolls yield me 2 sweaters per roll with leftover yarn for ( scrap crafts)

** I have a fave yarn now that I pick up from Micheal's...LOVE IT... called Impeccable (Loops and Threads brand) Soft Soft easy to work with no issue snagging or getting knotted...Regular price is $3.99 for a roll which will yield me 2 sweaters. (My have leftover just started using this yesterday)
( scrap crafts)


Verdict: For the time to find a pattern print for free and the price of a ball of yarn lets say you got the $3.99 ball it will yield you 2 sweaters for under $5.00 just using some of your time to create it :O) plus it is hand made :O) even better....