Click Here for Recipe
I had to omit a few of the ingredients that I didn't have on hand that I felt




where OK to not have in the is recipe..




1 tsp of dried basil


1/2 tsp dried parsley.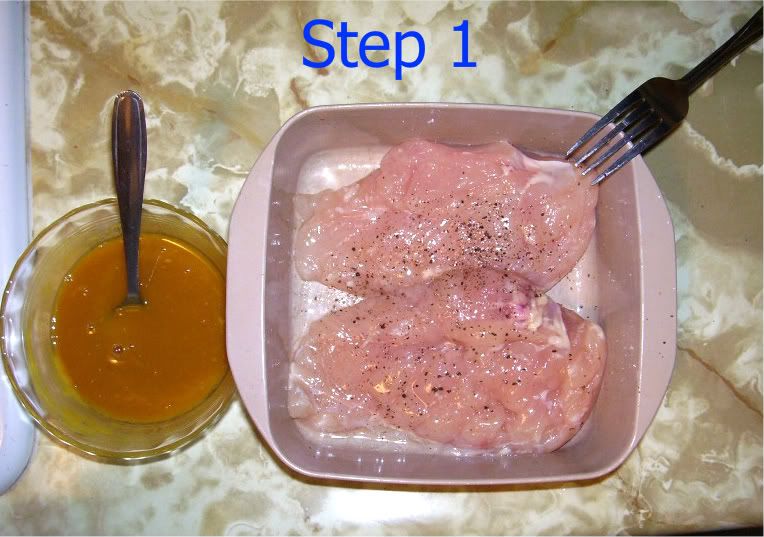 I am not a person who likes to grab a tablespoon or a teaspoon out to measure things every time I cook I just eyeball it. I did 3 quick squeezes of each of the honey & mustard and mixed it up in this little bowl. I cut the visible fat from the chicken and salt/peppered it.
I had lined a small toaster oven tray w/ foil for quick clean up I sprayed w/Pam and laid the chicken pieces close together. I then w/ a pastry brush basted the pieces w/ the Honey Mustard Mixture then sprinkled it w/paprika.
Baked this as directed re-basting half way threw and plated this up w/ herbed potatoes.
Verdict:

DD & I decided it was good but not great and not bad is that a helpful description? It is something we would make again thou..