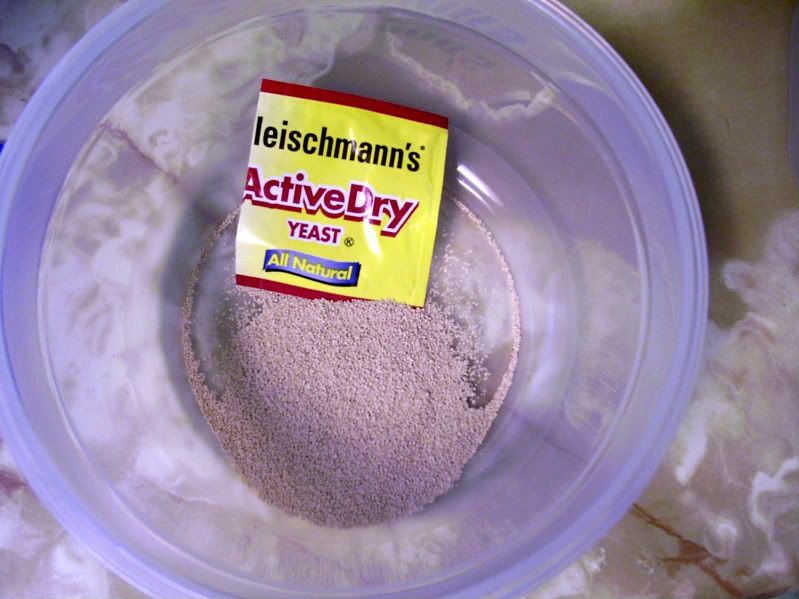 This recipe started off with a very intimidated ingredient "YEAST" even I have been for years been intimidated by this ingredient however I really wanted to learn to use this ingredient as well as I really wanted to make homemade pretzels to both save $$ going out to eat them at my local pretzel place which for a bag of pretzel bits for around $5.00 a bag.
Recipe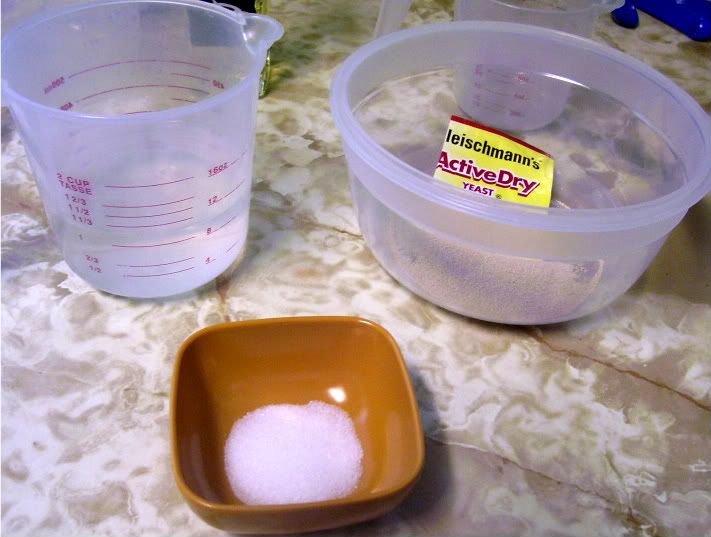 Step 1
Large bowl since I was not sure if the yeast mixture would bubble or grow to large or do any thing at all since I have never used it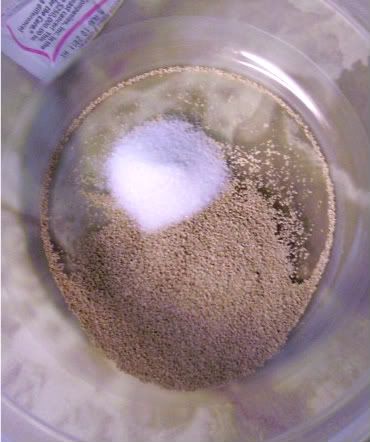 Step 2
4 teaspoons active dry yeast (2 packets removing 2-1/4 tsp from each packet ( to yield correct amount)
1 1/4 cups warm water (110 degrees F)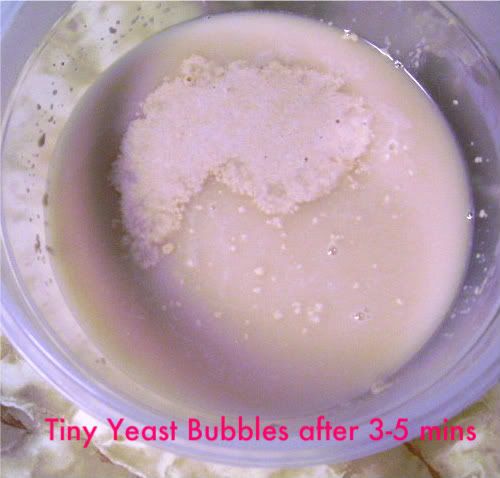 Step 3

Let sit for 10 minutes after mixing the 3 ingredients together after about 3-5 mins tiny little bubbles will start bubbling to the surface and the mixture will thicken.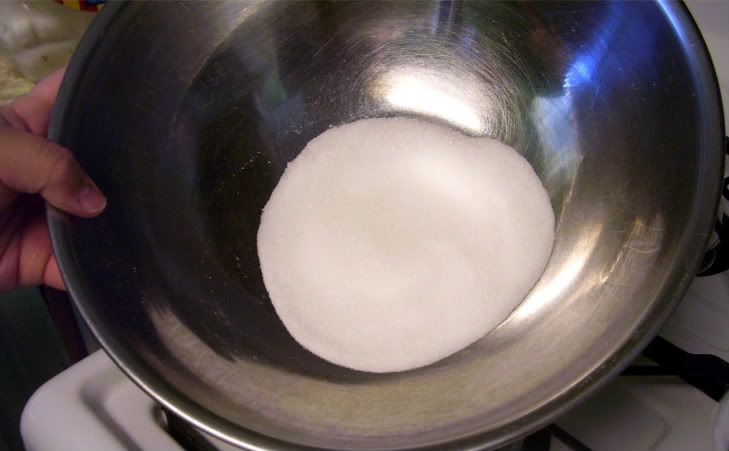 Step 4
While waiting for the yeast mixture prep the other ingredients
Starting with 1/2 cup white sugar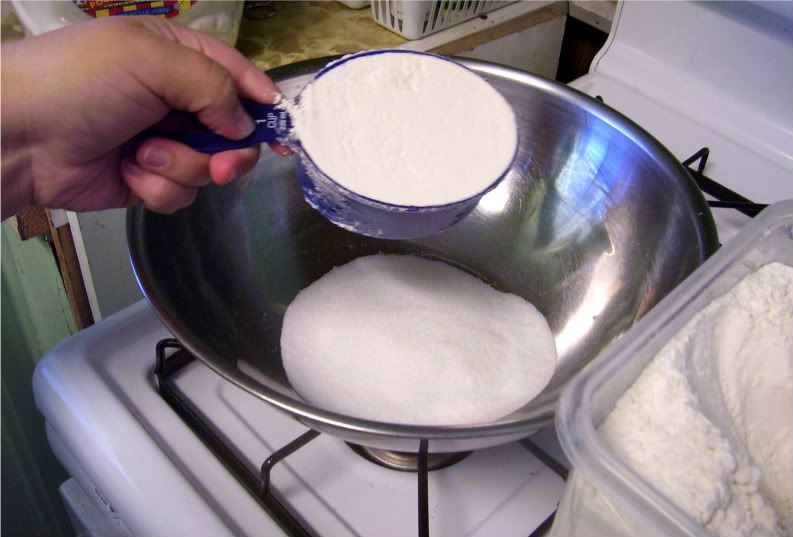 Step 5

Add in the 5 cups of flour ( Next time I will only add 4 cups first) then add the extra 1 cup slowly as well may not need all the flour as recipe states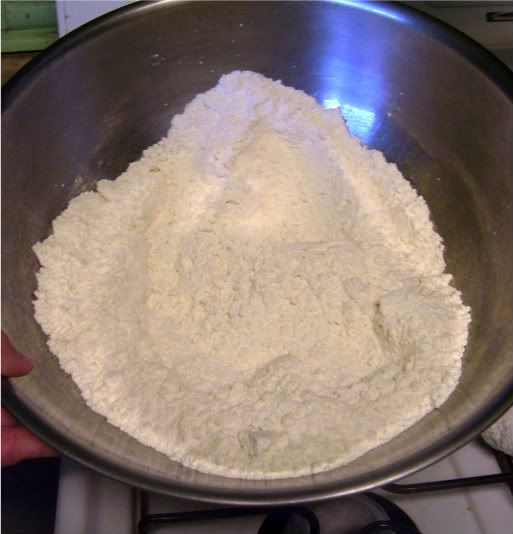 Step 6 Mix the ingredients up well
Step 7 Adding in 1 tbsp of oil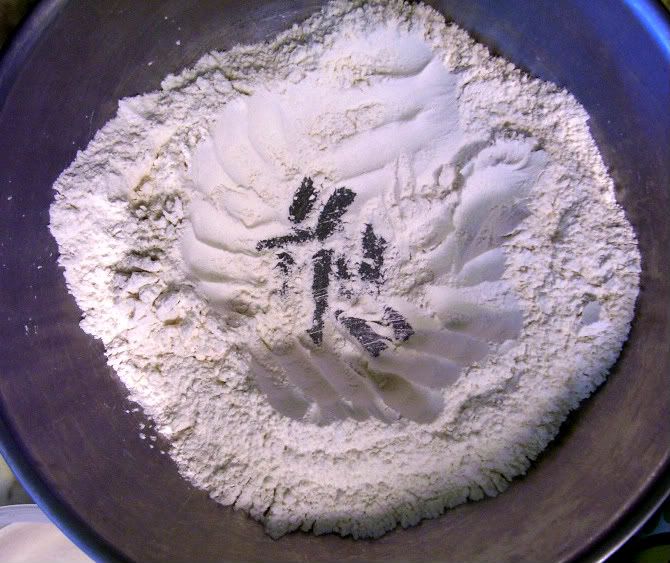 Step 8
Make a well in the dry ingredients
Step 9 Add the oil and the yeast mixture into well created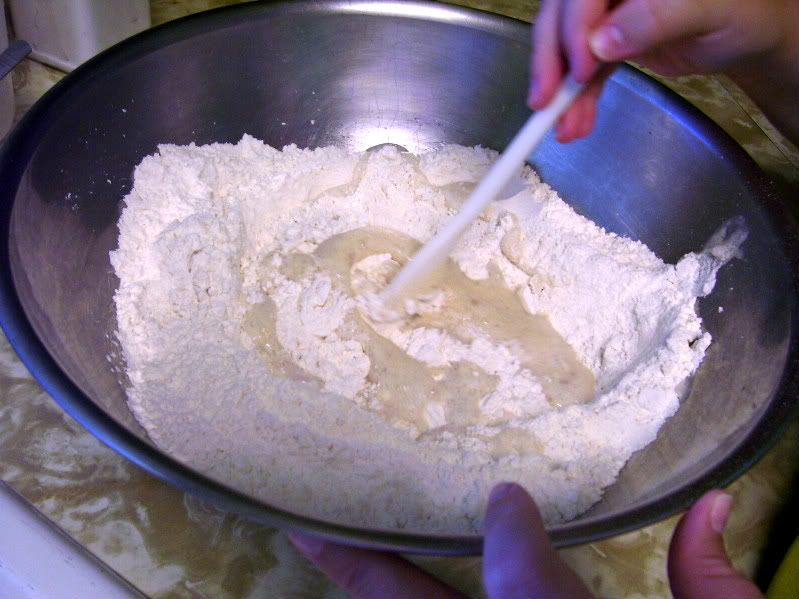 Step 10

You guessed it it's time for the messy part mixing all the ingredients up well
.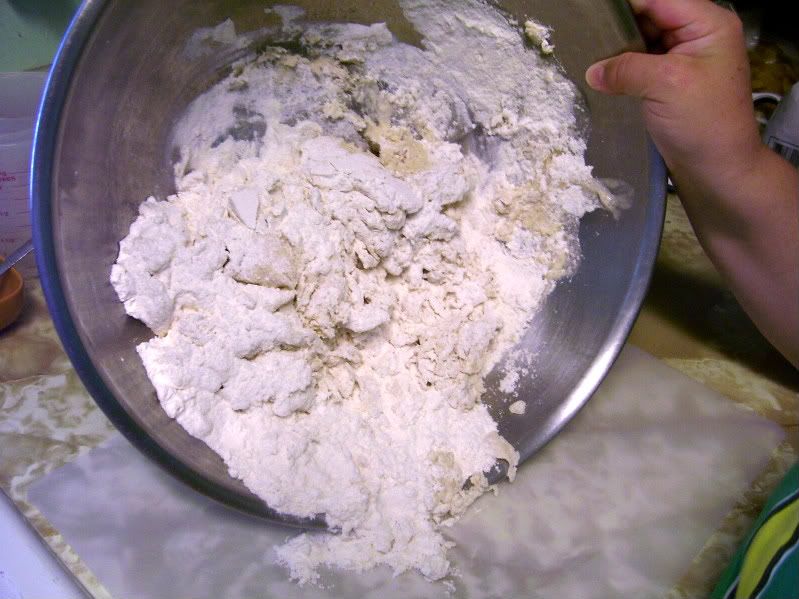 Step 11
Mix all this together was a challenge so we decided to dump in onto the counter to mix it better.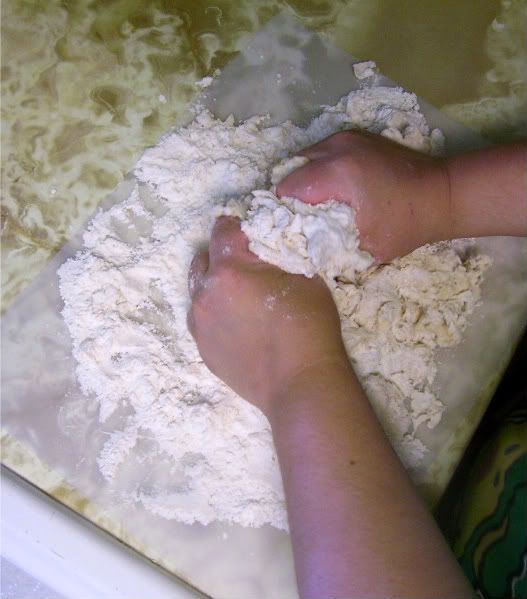 Step 12
Still mixing , mixing and mixing plus added in 2 tbsp of water extra as suggested in the recipe if the mixture is too dry ( IT WAS VERY)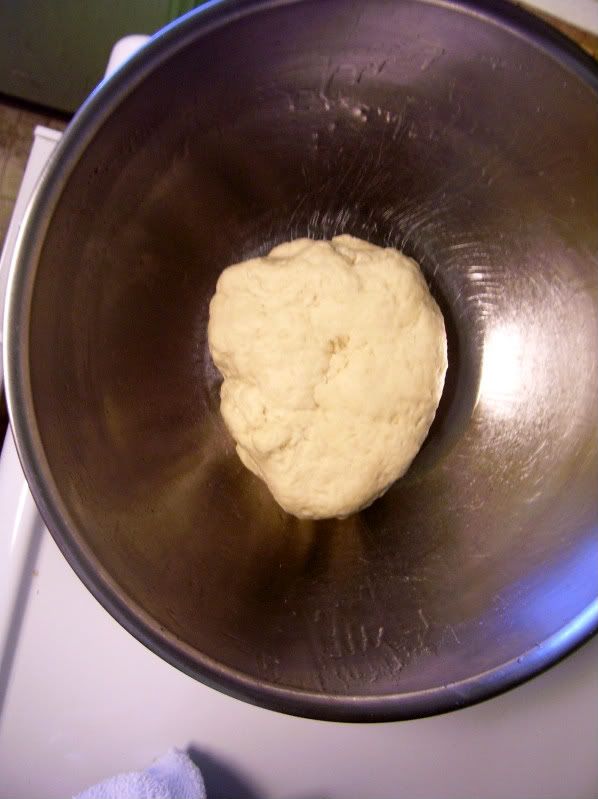 Step 13
Oil a large bowl since not sure how much it will rise...Drop in your dough ball and roll it around in the oiled bowl to coat well.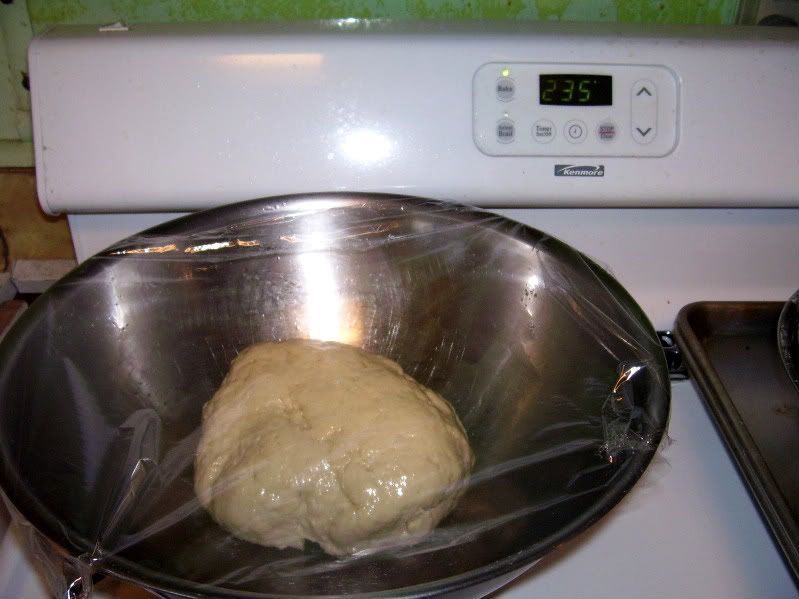 Step 14
Cover with plastic wrap.. Since my house was not what I assumed was warm & it was in the late evening hours & winter time I decided to turn the oven on 235 *F and place the dough bowl on the burned to heat/rise for 1 hour or until double in size.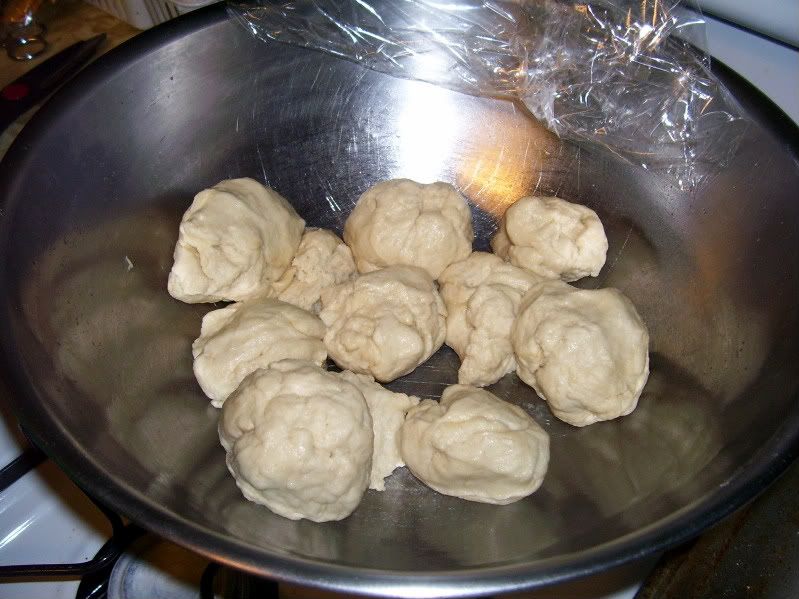 Step 15
We (my dd & I ) decided bite size piece were better then huge full size pretzels so we divided the dough into 12 piece balls to make it easier to work.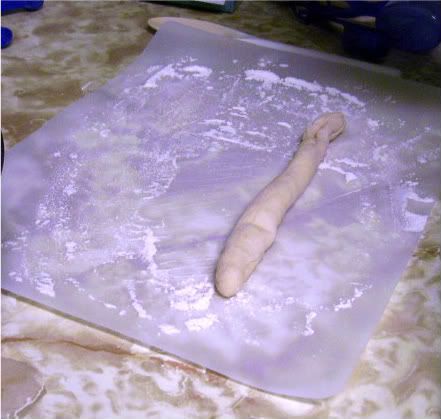 Step 16
Create nice long snakes when I was a kid I was the only one who couldn't get even snakes right lol they just decided to stay fat and short
Step 17
Mix in another bowl the following ingredients

1/2 cup baking soda
4 cups hot water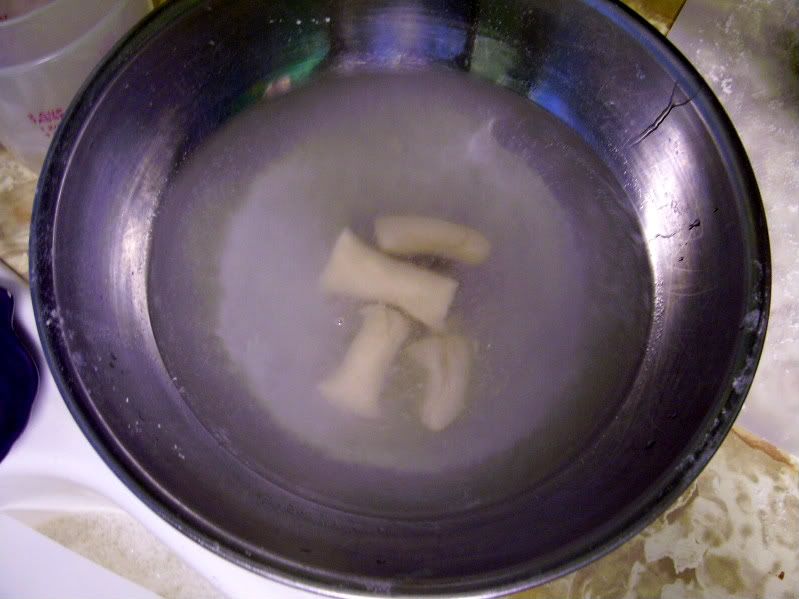 Step 18 Give your pretzel bites a little bath in the soda water
Step 19

I used parchment paper in place of a greased cookie sheet ( didn't need the extra mess :O) spread out your pieces.
Step 20 Bake in 450*F oven until golden brown about 8 minutes
I turned down the heat to 375 *F and baked 9 mins.

Step 21 EAT NOW!!! I added butter spray and kosher salt




Verdict : YUMMY.....Will make again soon...