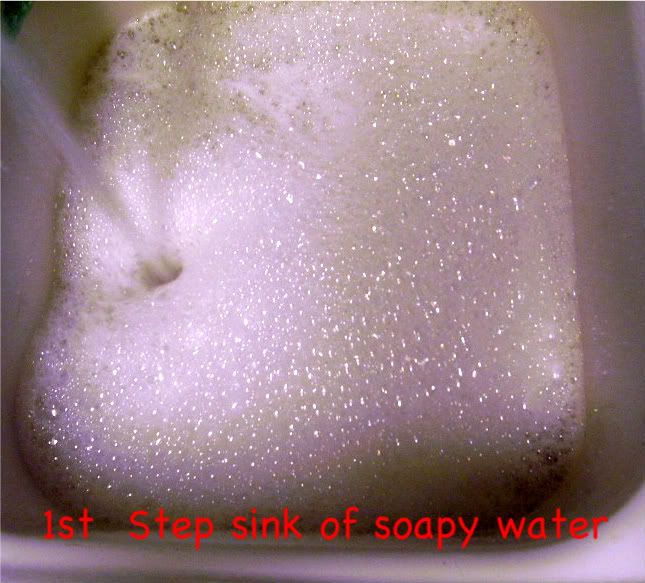 I find having a sink full of soapy water best to have around 24/7 that way if you have sticky hands or dirty dish you just drop them in to soak for wash when ever as well as not have to worry about trying to turn a handle with hand issues. I have been working on finding a list of quick bread recipes to have on hand as my go to recipes.. I started with this
basic recipe
and went from there I did a few substitutions as I always do..
1 cup of oil= replaced with 1 cup applesauce
3 cups of white sugar=replaced with 2 cups of white & 1 cup of light brown
Spices-used pumpkin pie spice & 1/4 tsp ginger
Preheat oven to 350 *F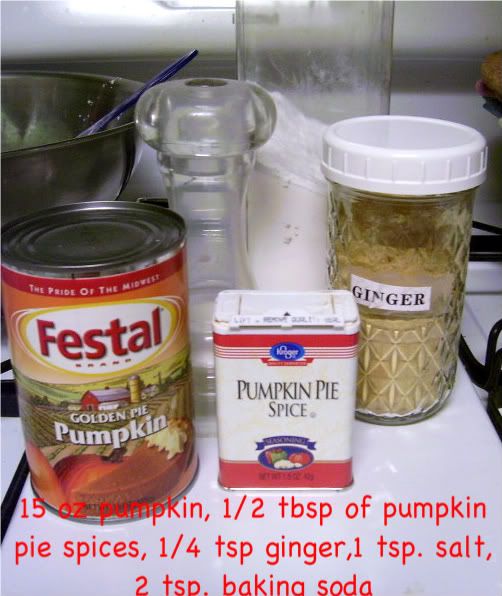 Other ingredients used in the recipe.....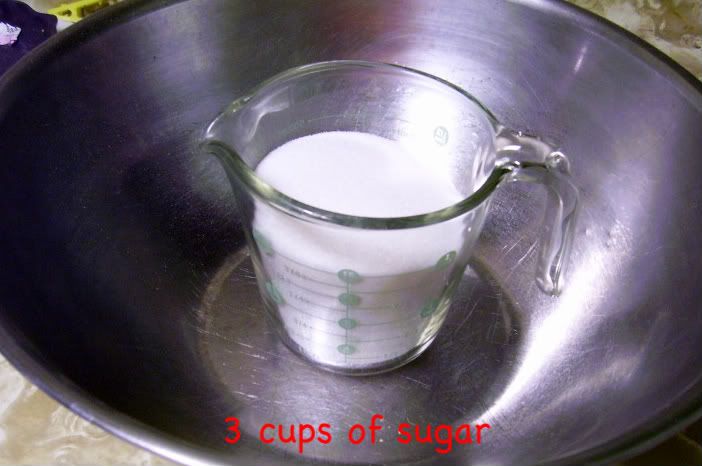 I picked a very large mixing bowl since I had not made this recipe and didn't want a nice mess with a small bowl.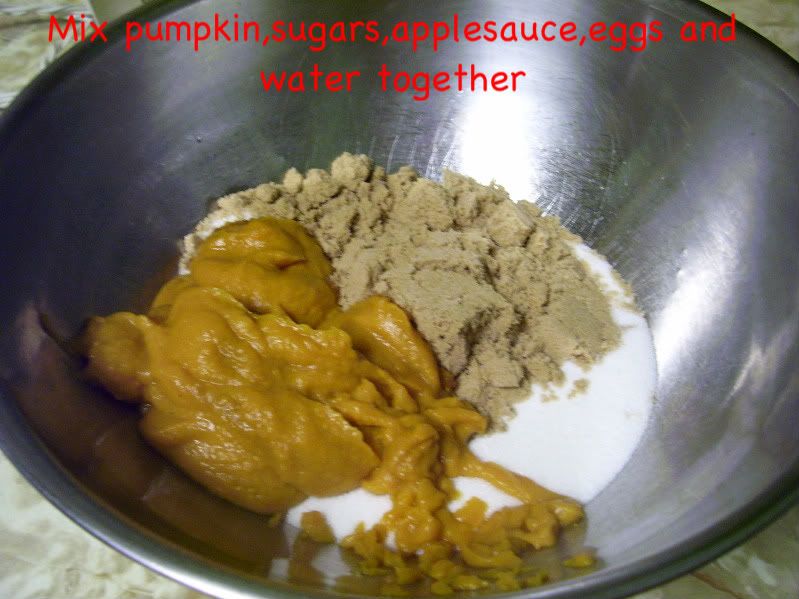 1 can of pumpkin
2 cup white sugar
1 cup of light brown sugar
1 cup applesauce

I prefer to crack the 4 eggs into a separate bowl & scramble them together before adding them to any mix I am making.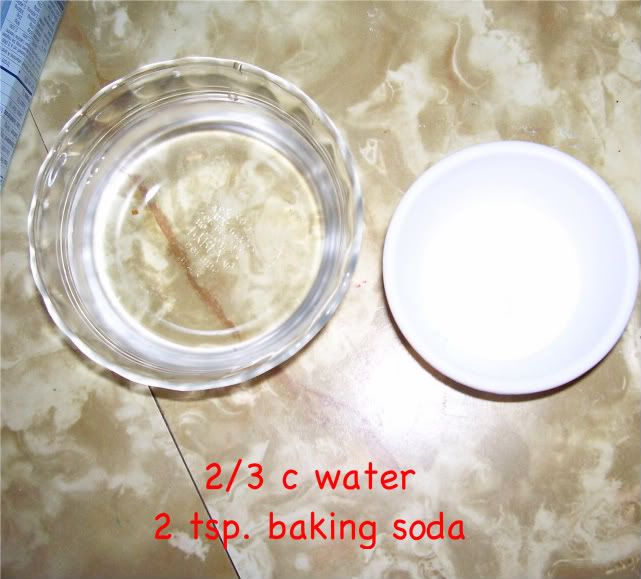 The water and the baking soda I measured out into small containers for better camera shots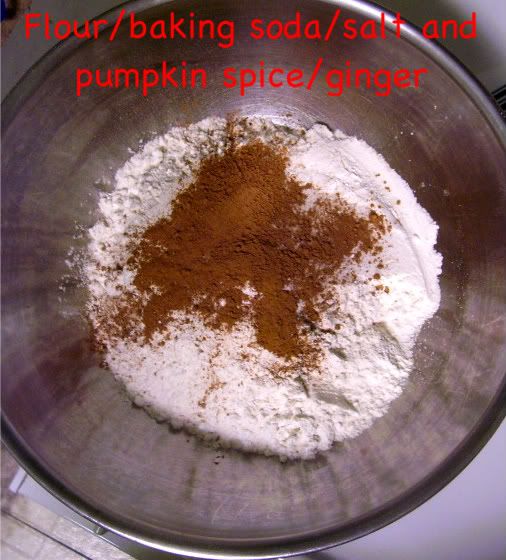 In a second bowl mixed the following items together well....

3.5 cups of all purpose flour
2 teaspoons baking soda
1 1/2 teaspoons salt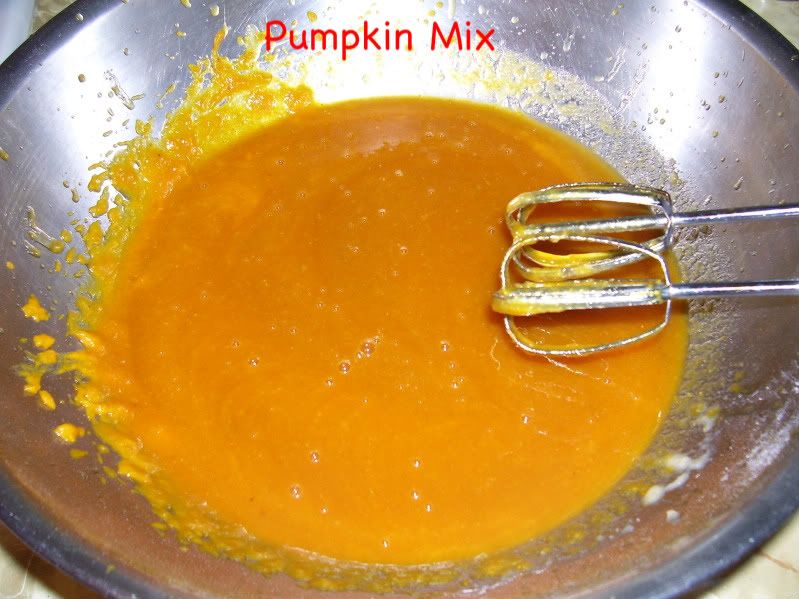 After the pumpkin sugar mixture is blended together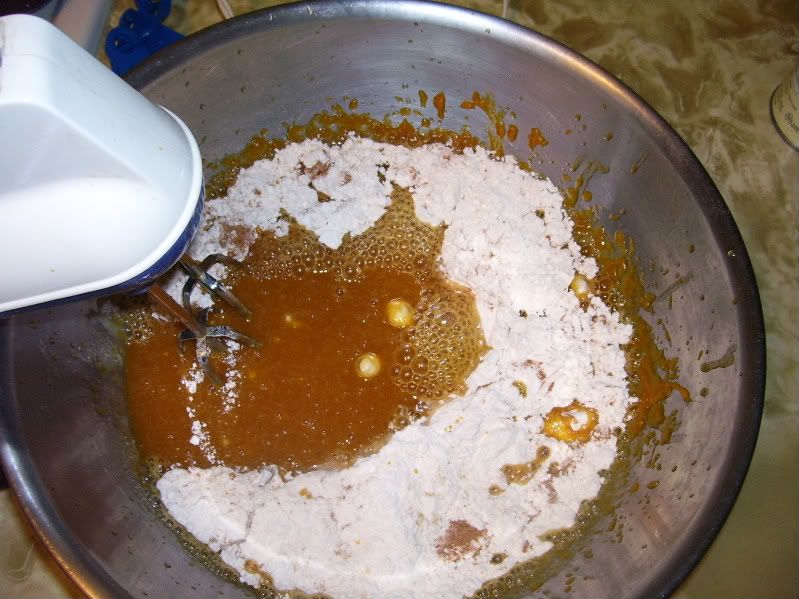 Slowly I add the flour mixture to the pumpkin mixture and mix well with a hand mixer. At the end I use a spatula to mix well in-case I missed any flour mixture that stuck to the bottom of the bowl. ( YES there was both sugar & Flour not mixed in well ) See why I used the spatula :O)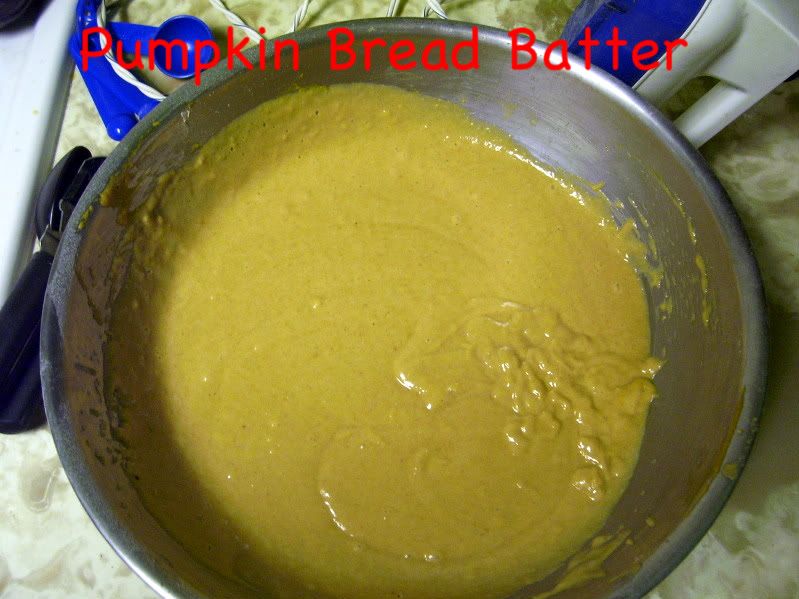 See the pretty mix = to me it looks like a bowl of Mustard :O)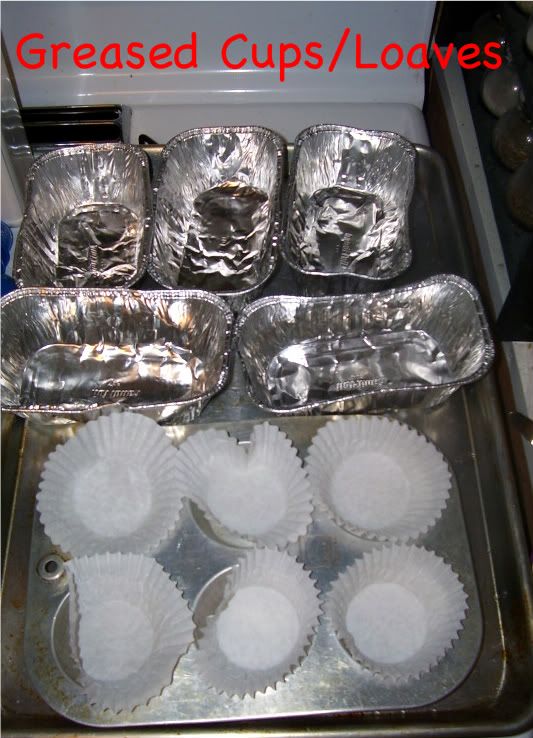 Lined 18 muffin cups and 4 loaf pans to start. Still not sure how much this batter will yield or how many muffins or loaves
.
The muffins were done in 20 mins- 25 mins.
The bread took 1 hour to be done and not gooey.



Verdict: DD Loves them and this will be a keeper recipe
..