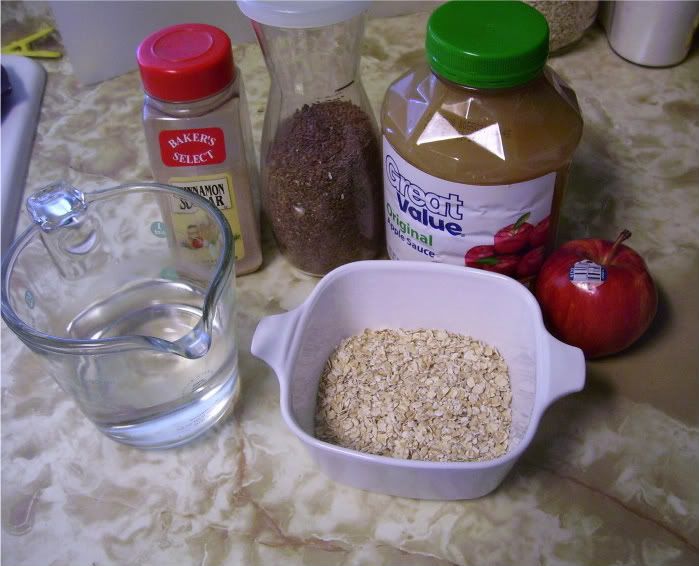 Step 1 The
Recipe
players are as follows:
1 cup of water
1/4 cup of apple juice=
used apple sauce
1 apple diced & cored
2/3 cup of rolled oats
1 tsp. cinnamon
1 cup milk
Extra= flax seed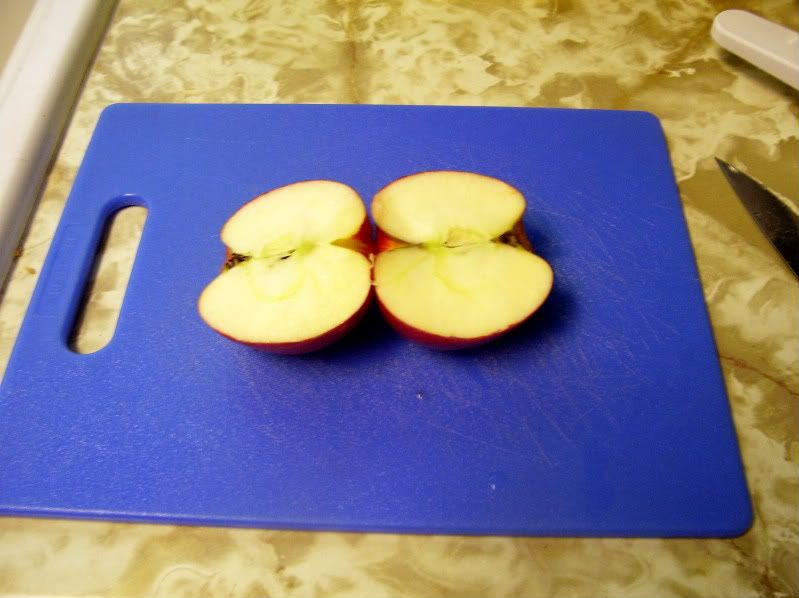 Step 2
Cored and diced apple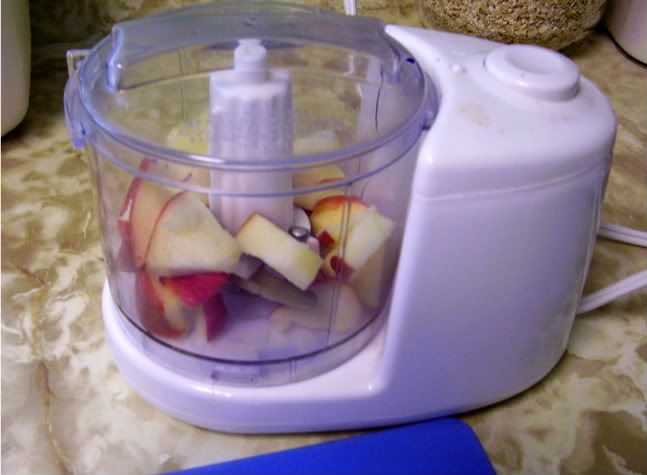 Used a food processor due to I prefer minced apple pieces
Step 4

Small pot w/ 1 cup of water turned high to boil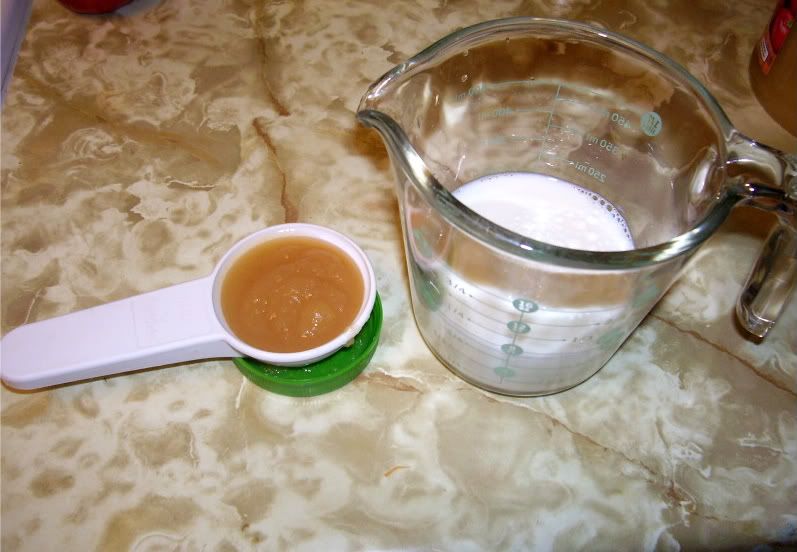 Step 5

The 1 cup of milk and the 1/4 cup applesauce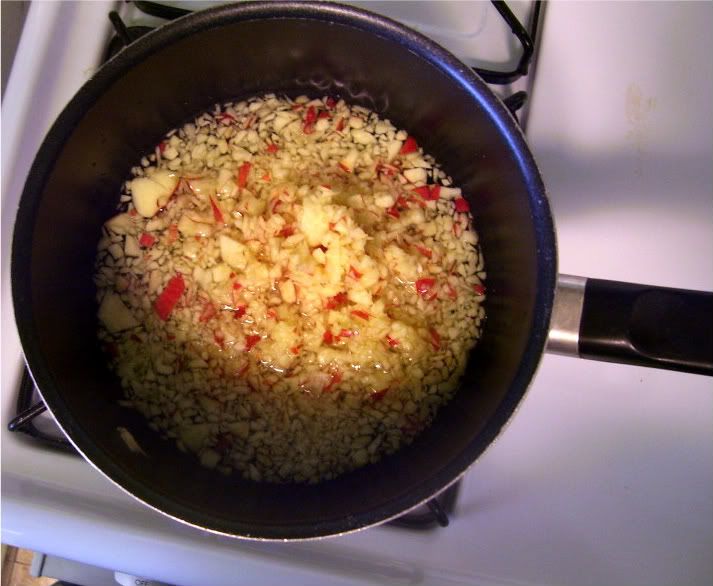 Step 6
Drop the diced apple into water to boil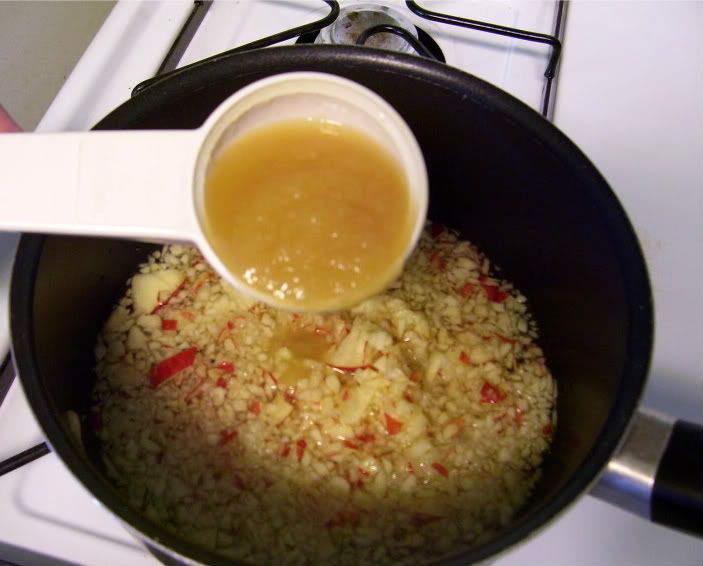 Step 7
Drop in the apple juice=

used applesauce
Step 8
When the water mixture boils add the oats
Step 9
Add the cinnamon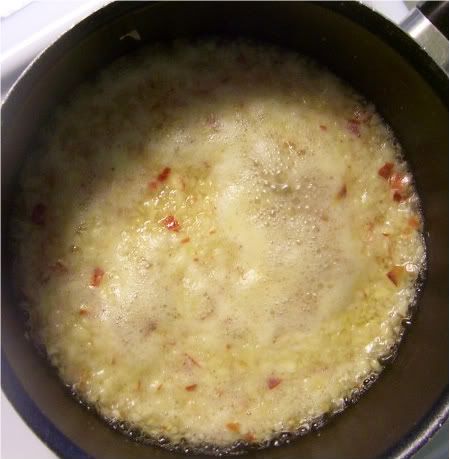 Step 10
Watch it boil, it's that fun? When the mixture get thick about 3 mins
Step 11
Remove from heat and place in serving bowls
Step 12
Add in your extras=

Flax Seed
Step 13
Add 1/2 cup of milk per bowl and serve
Verdict: The oatmeal was fine however lacking flavor will try recipe again using the apple juice and use applesauce as an extra ingredient..