I stopped at my local Fresh & Easy to see what awaited me on discount on Oct 18th yes I am a few days behind on blogging I decided to just chill for the last week or so. Any way I picked up a few 6 bags of 2 green peppers each to dice up to use in meals. I was able to get these on sale for a great deal
1 bag of 2 peppers for 34 cents each purchased 6 bags total price $2.08 original price would have been $5.88 saved $3.80
This is what I did with all the peppers!!!!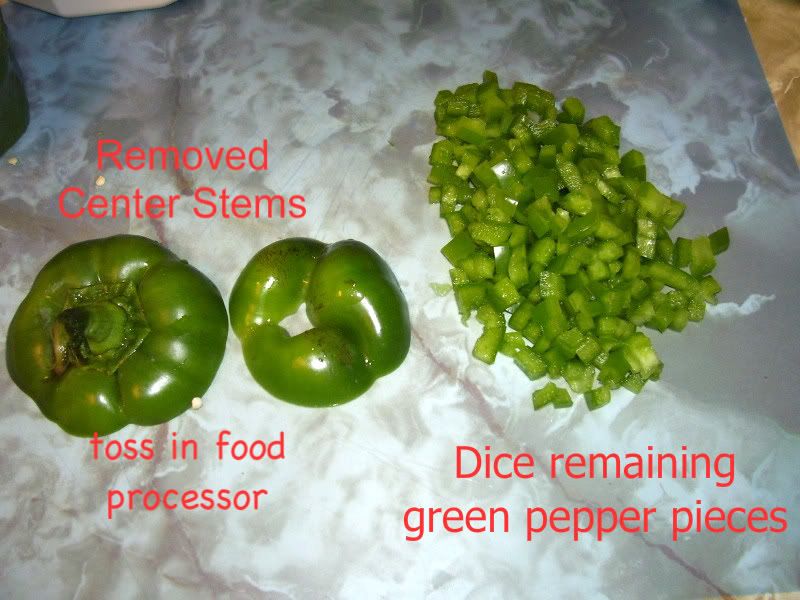 Started this at 2:15 pm
Step 1 - Removed the tops and bottoms of the green peppers set them aside don't toss then I diced the remaining pieces into usable sizes :O)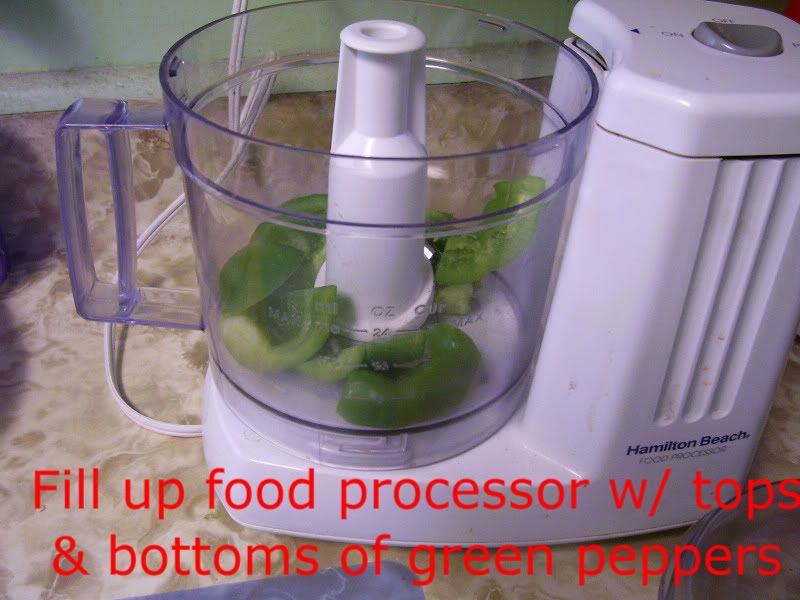 Step 2 -
DON'T WASTE THEM!

Dropped in a larger food processor the tops and bottoms
Step 3
Quickly spun the processor to mince those pieces up for use in meatloaves and spaghetti sauces
.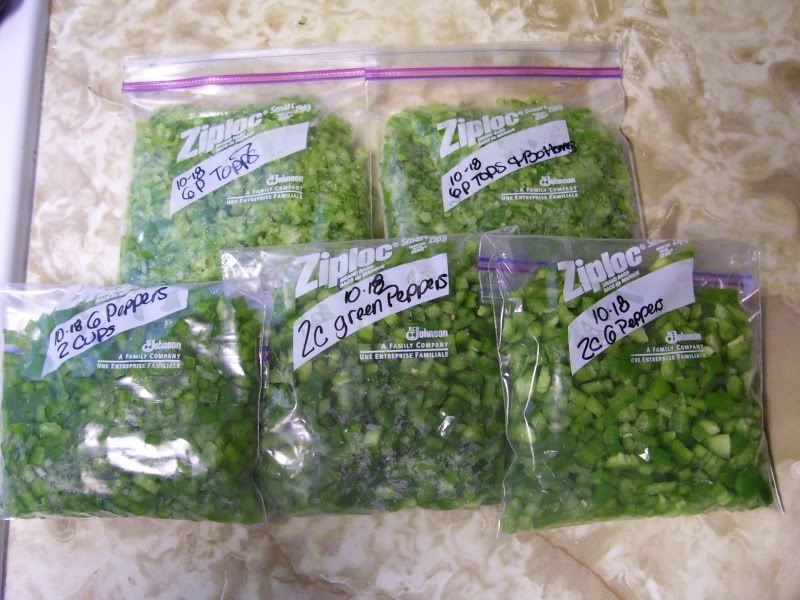 Ending at 2:45 pm so only 30 mins of time for 5 bags..
Into Freezer Ziploc baggies all the diced/minced up green peppers went.
3 bags of diced green peppers
2 bags of minced green peppers
Had I tossed out the tops/bottoms I wouldn't have those 2 bags of usable product...