While I was shopping at the fresh & Easy I called grandma and asked if she wanted anything from the store she tells me to pick up 4 banana as she will pick them up after work by the time I got home I was now assigned to make banana bread for her since she works late due to her job & she needed the banana bread for work the next day.
I prefer smaller loaves of bread to work with you run less the risk this type of bread not cooking in the center if you use smaller loaf pans and splinting the batter between them.
So I grabbed 2 and greased them well so the batter when done won't stick.
Turn the toaster oven on 350 *F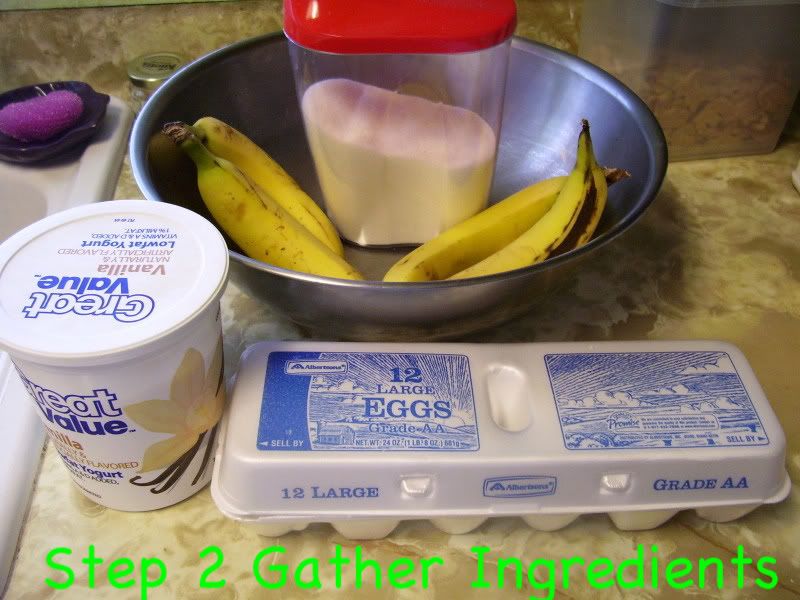 I gathered all the wet ingredients into a large bowl I used
1 egg
1/2 cup of yogurt in place of 1/4 cup oleo= margarine
4 bananas
1 cup sugar
In another bowl mix together the following ingredients

2 cups all-purpose flour
1tsp. baking soda
1/4 tsp salt
Dice up the bananas w/ sugar mix together well w/ a potato masher to mash well I don't prefer to eat huge pieces of banana in my breads.
I prefer to use my hand mixer to make sure then wet ingredients are blended well before adding the dry ingredients.
Make sure you scramble the egg before adding it incorporate easier into the sugar/banana mixture.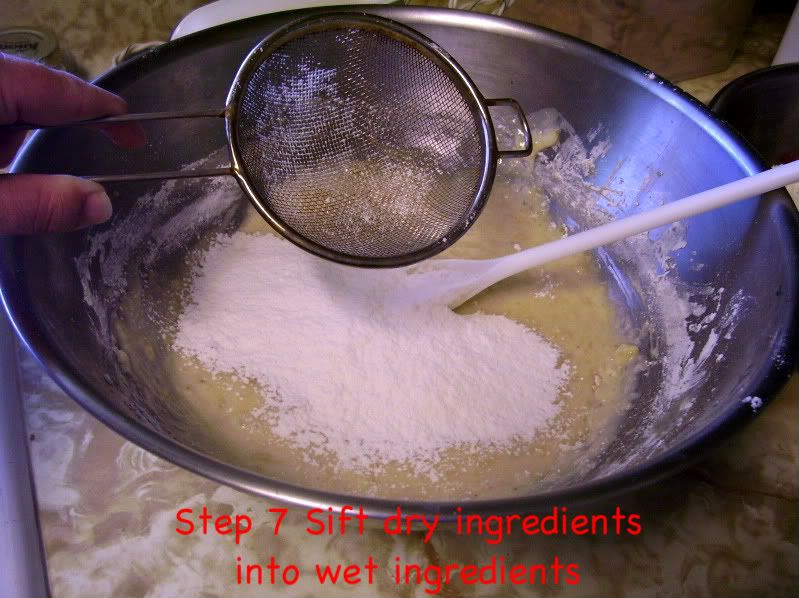 Slowly sift 1/2 cup of the dry ingredients into the wet and mix well don't forget to scrap down sided as well as from the bottom for some reason the dry ingredients love to stick to the bottom when stirring and you notice it only when you pour the batter at the end