This is a family recipe my mom always made when I was growing up where she got it I am not sure. This was one of the recipes my mom made a lot when I was growing up as we lived in the middle of no-where 7 miles from town in Michigan. We lived on 1.5 acres surrounded by an 80 acre corn field and acres of the best apples I have ever eaten Michigan apples. We always had homemade applesauce and day old bread even in the winter when we were snowed in for days.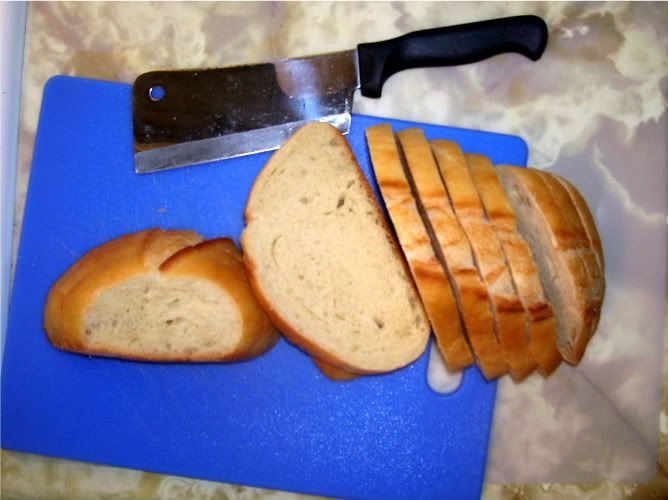 Any kind of plain bread will work this type just happens to be day old sour dough bread used for sandwiches.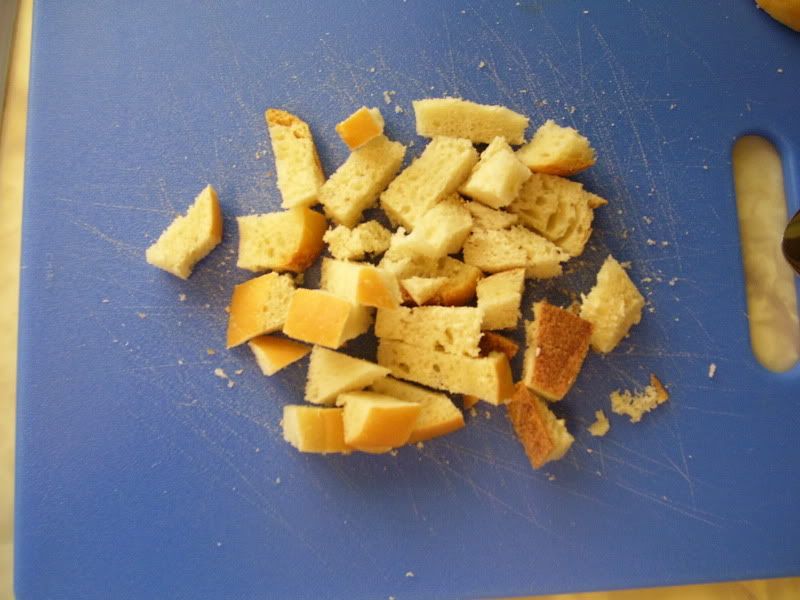 5 cups of torn up or diced up bread
Place the bread pieces into a large mixing bowl.
The applesauce bread pudding usually goes into a greased 9 x 13 pan.
Since I didn't want to eat all the bread myself I split it up into 2 (8 x 8 pans) I plan to give one to my mom since she is currently to busy to bake.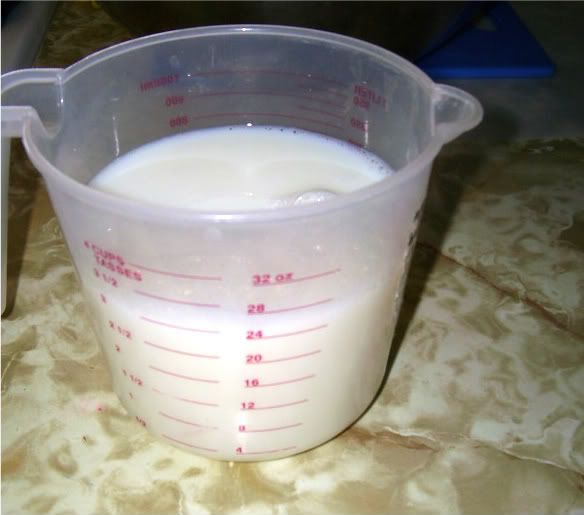 3 cups of milk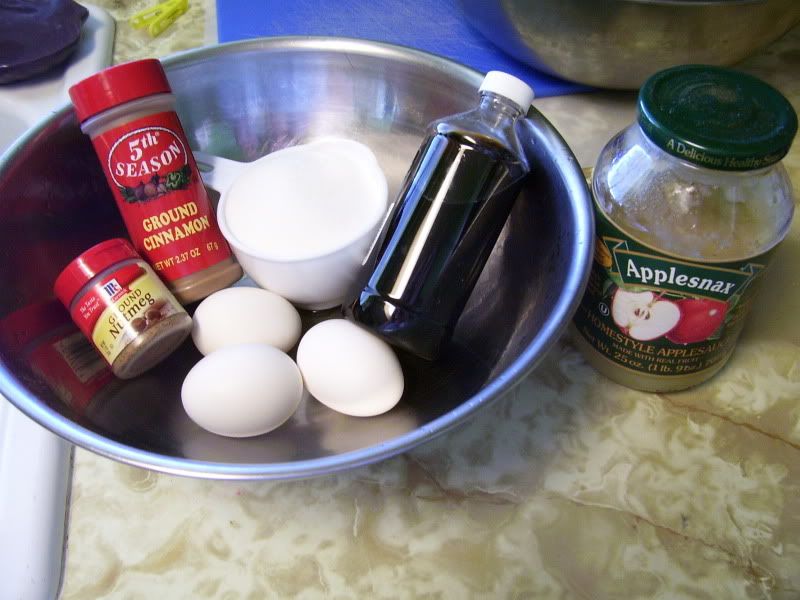 2nd bowl wet ingredients
1 cup of applesauce
1 cup of sugar
3 eggs
1 tsp. cinnamon
1/2 tsp. nutmeg
1/2tsp. vanilla
Mix the above ingredients in to the 2nd bowl but use a third bowl to scramble those eggs (and check for egg issues) before dropping them into the other wet ingredients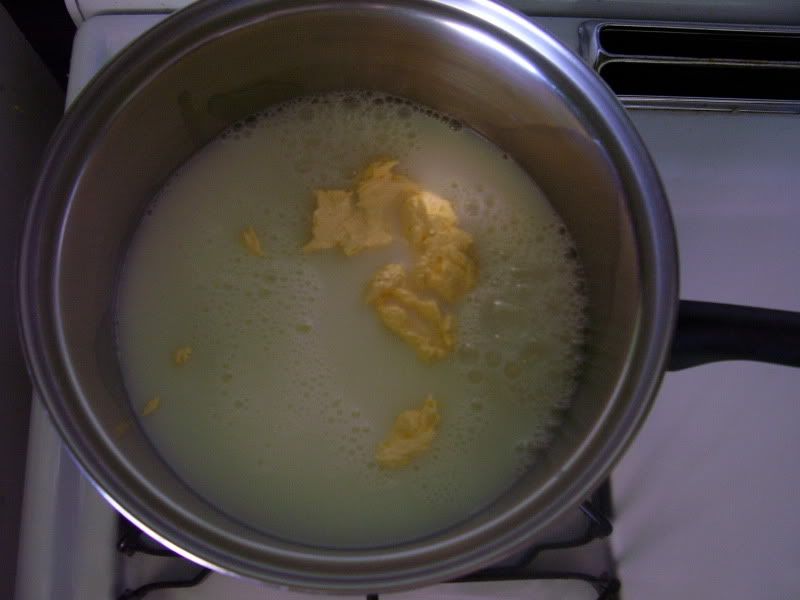 In a medium size pan heat (scaled) the milk & 1/2 cup butter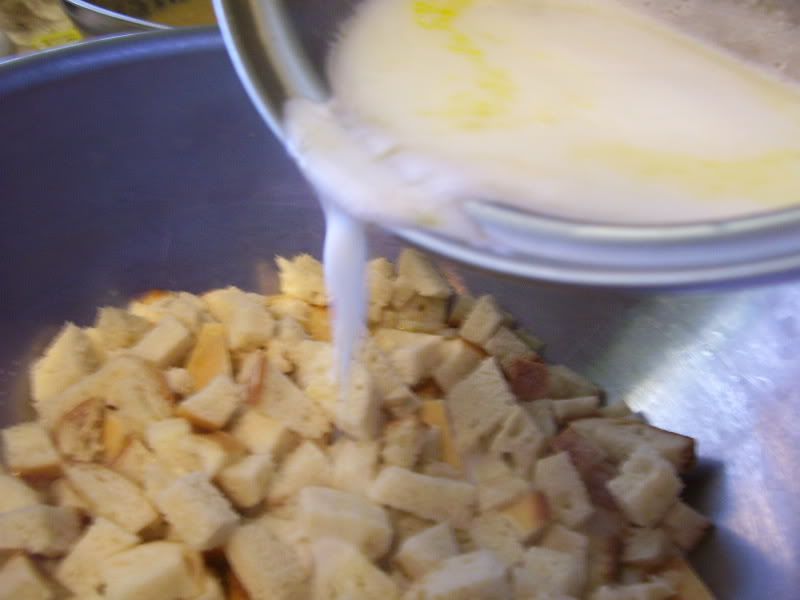 When the milk/butter is hot pour over the bread pieces.

Allow to soak for 10 minutes.
Mix it up well after it has sit for 10 minutes
Mix the bowl 2 into the bowl with the bread/milk mixture and blend well.
Pour the mixture into the 2 pans and bake 325*F for 1 hour or until a tooth pick comes out clean
.
When the applesauce bread pudding is cooled refrigerate it cut and serve cold.

Yummy and I love this bread for breakfast.