The first picture is of the burgers prior to baking..
Here
is where I got the recipe from I had to use ingredients I had on hand to I didn't have any green peppers so I substituted frozen corn and green onions over regular onions :O) Say YUMMY!!! I topped this burger w/ a slice of cheese & some BBQ sauce..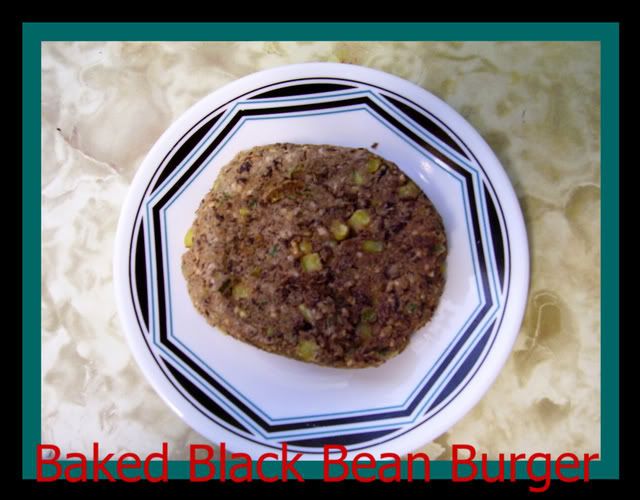 This is a picture of the burger when it was baked them.
I had made them for quick lunch meals. This is what I used in my recipe..
1 large can (27 oz) black beans w/ vidalia onions
1 cup of frozen corn
2 hand fulls of green onions
1 tbsp of Garlic Chili Paste
1 tbsp. Chili Powder
1 tbsp. Cumin
1/2 cup bread crumbs
I mixed together then let the burger mix sit over night then
I shaped into burgers & baked for 375*F for 12 minutes per side.
Yield 6 burgers

6 burgers cost me less then $10 to make around $1.60 per burger...