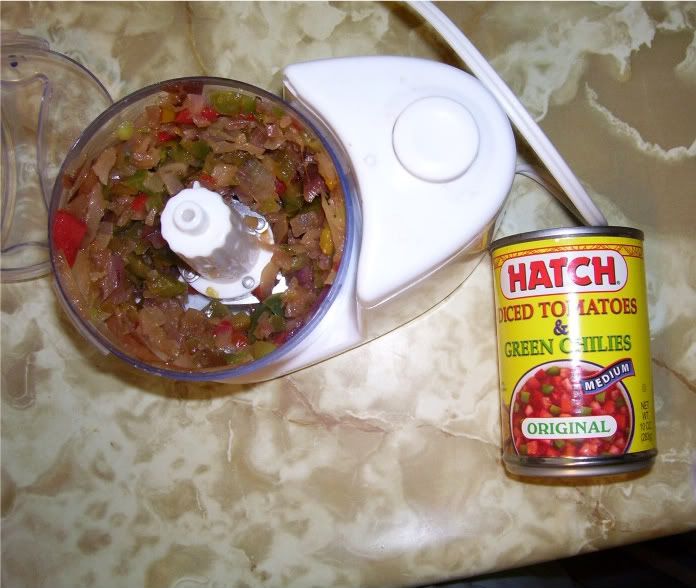 I quickly needed a meal whipped together in under 30 mins to drop into my lunch box for work...I grabbed a can of Rotel Tomatoes however I prefer non-chunky puree so I poured the can into the food processor and gave it a quick spin....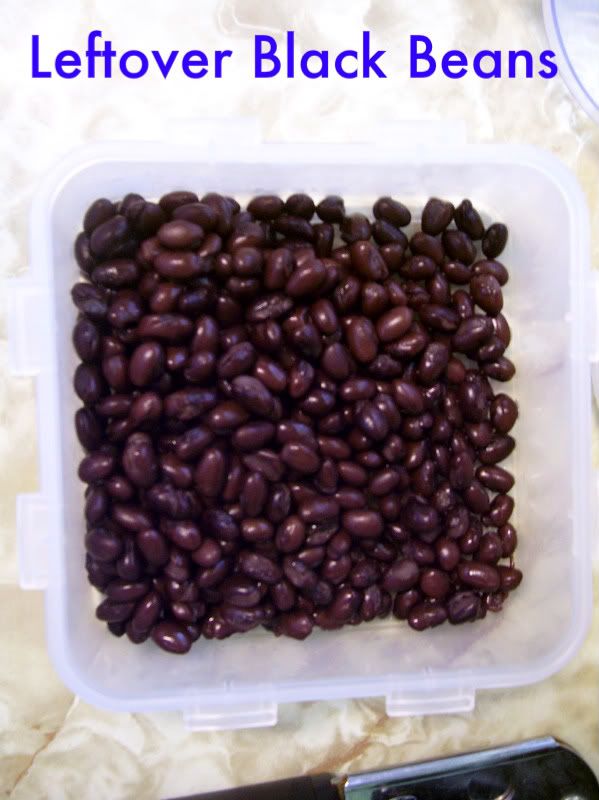 I had some black beans in a container leftover from another meal so I grabbed them from the frig...
Leftover sauce to using in place of some of the tomatoes usually used in a chili recipe.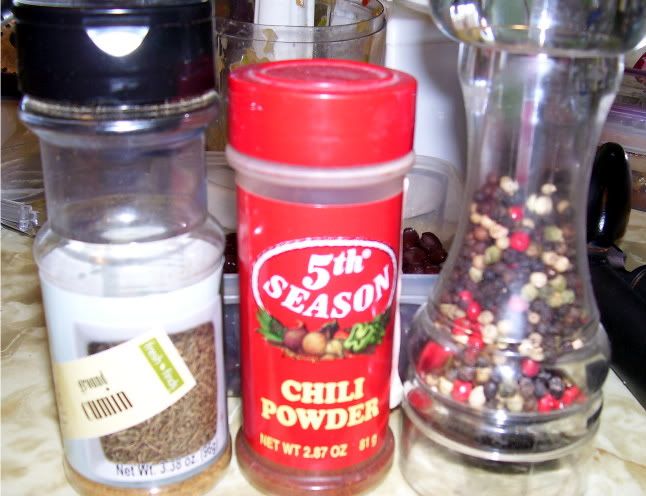 Cumin-Chili Powder-Cracked Peppercorns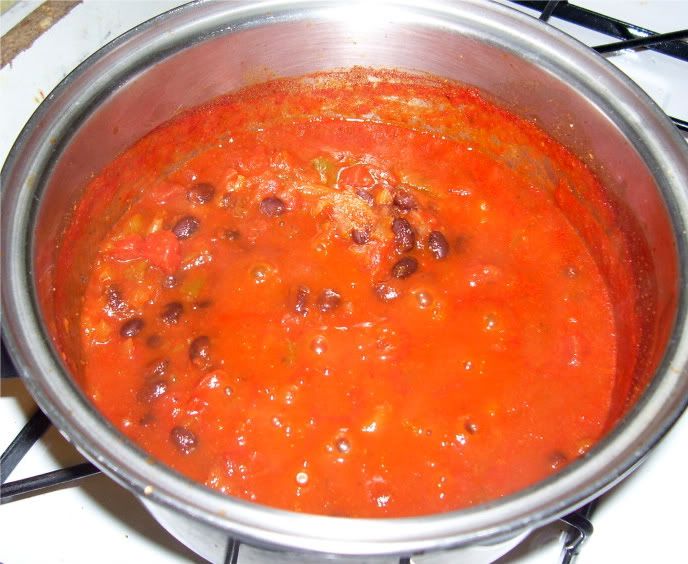 I poured all the ingredients into a pot and simmered it for 30 mins then into a lunch container it went quick meal ready to go.