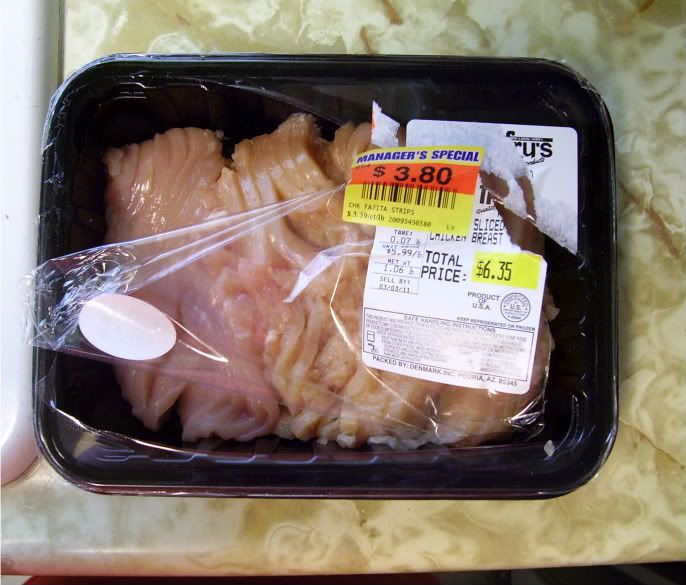 It started off with a clearance container of Chicken Fajita for Regular price $6.35 clearance was $3.80 still kind of high for some diced chicken which looked to be about 2 chicken breasts. However I came across a $1.50 off a package of chicken laying in the meat dept :O) Score got the package for $2.30...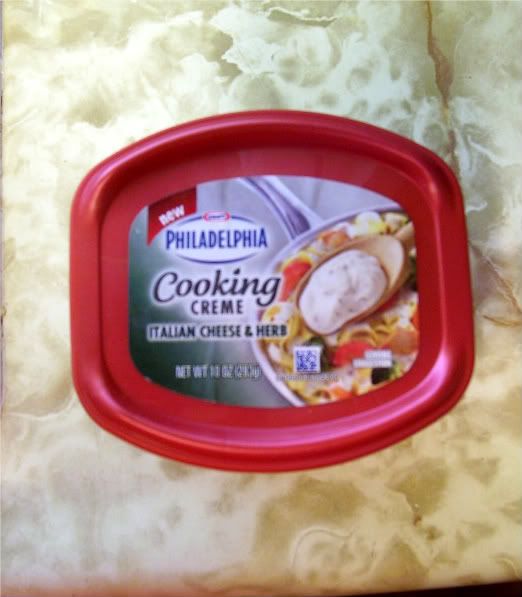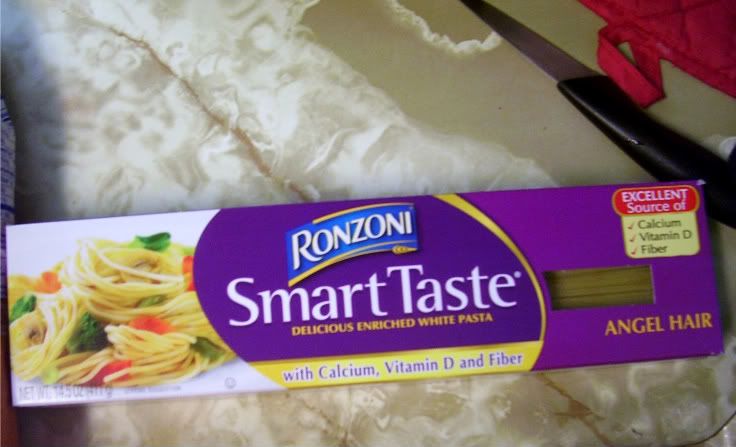 I also come across this new product as well... This was on sale for 2 for $5.00 however they also had a coupon for $1.50 off score again!!! So then I was was like now what? Maybe a stir fry type mix with pasta? So I also grabbed some pasta as well as veggie mix to add in..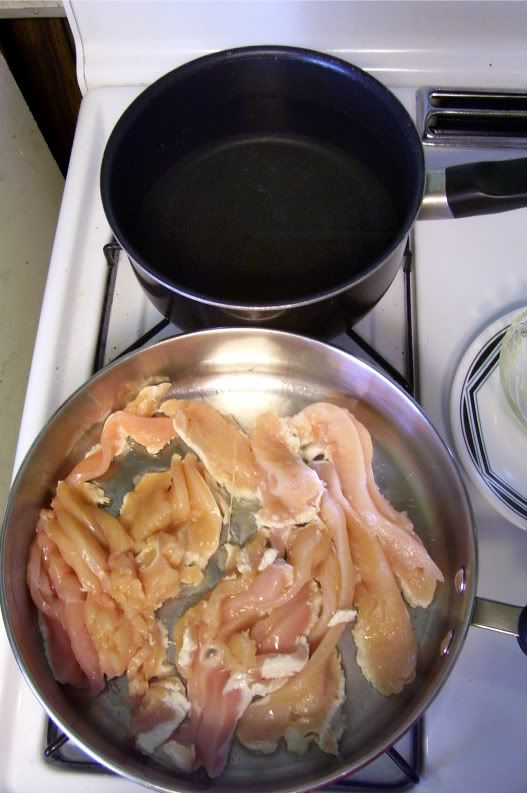 I got started with getting water to boil in the stove and frying up the chicken strips pieces to make a nice crunchy texture on the outside.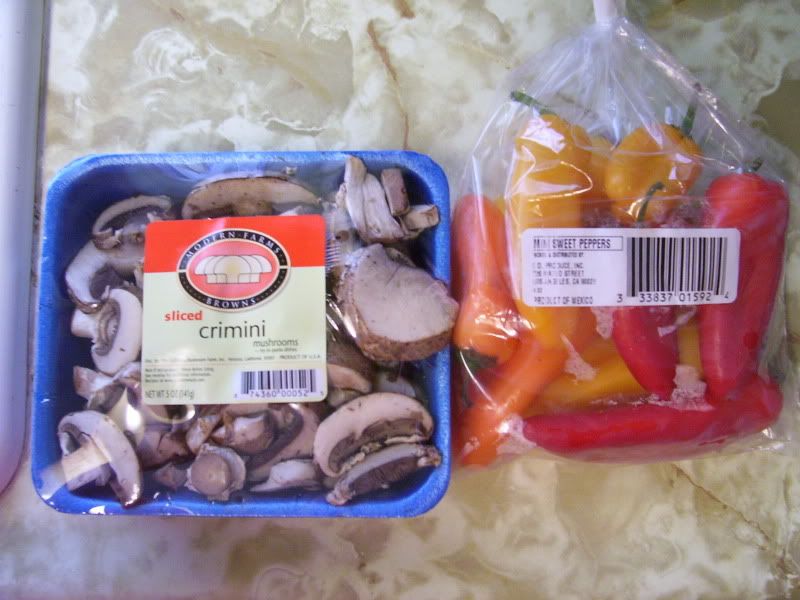 In the frig I also has mushrooms and mini bell pepper that I needed to use up so I diced them up to fry as well..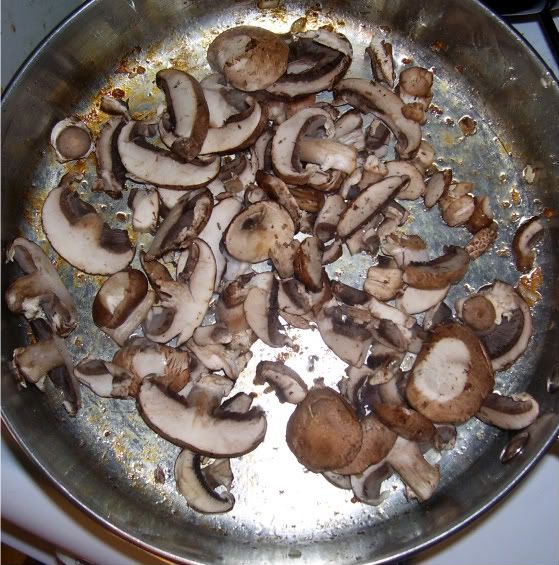 After the chicken was done I got to work with those peppers in the frying pan as to not waste the food..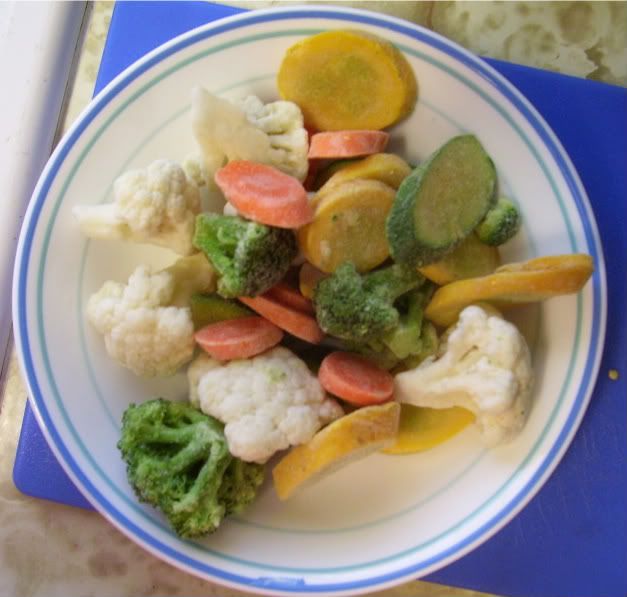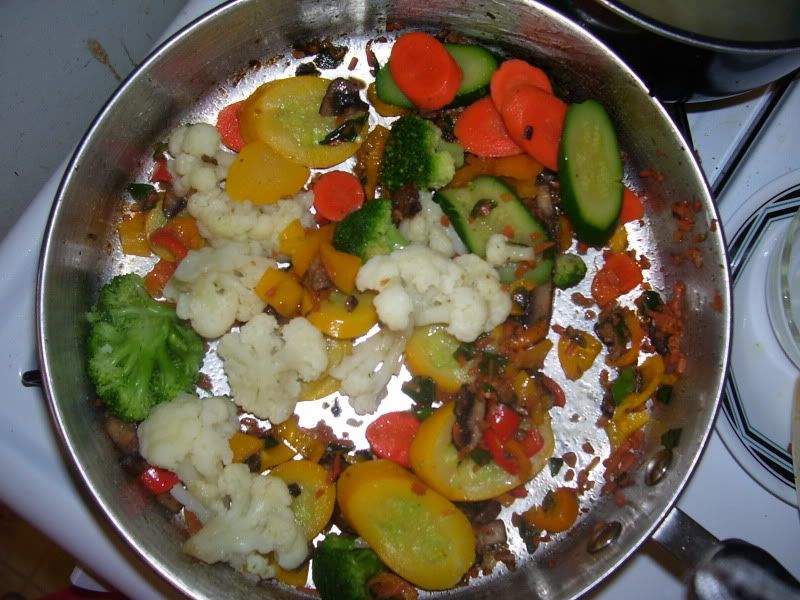 I also grabbed the mixed frozen veggie I picked up as well to add into the pasta as well. I placed them into a bowl and nuke to soften then I fried them up some as well..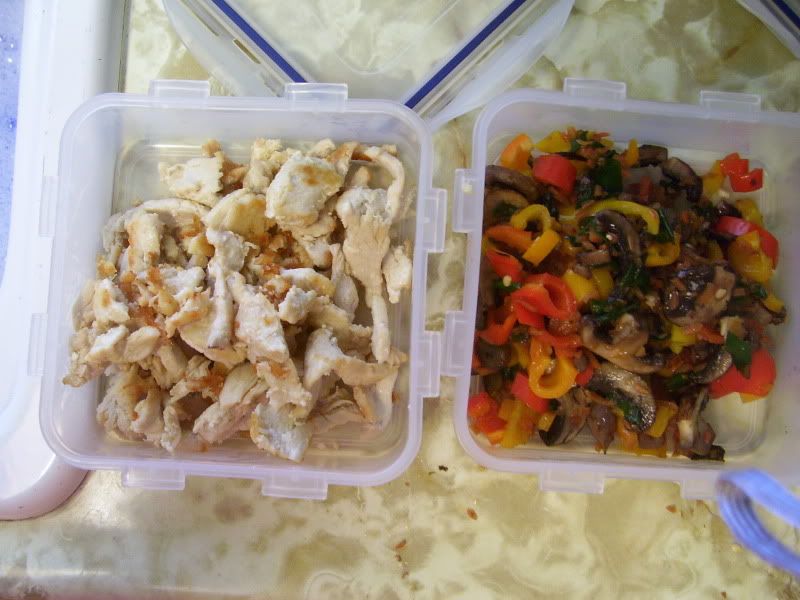 The cooked chicken & veggie were place into containers to create 4 different meals I prefer to only have to cook once and reheat :O) since I am only cooking for one.. Plus why cooked chicken twice when I can cook it all at once it saves time.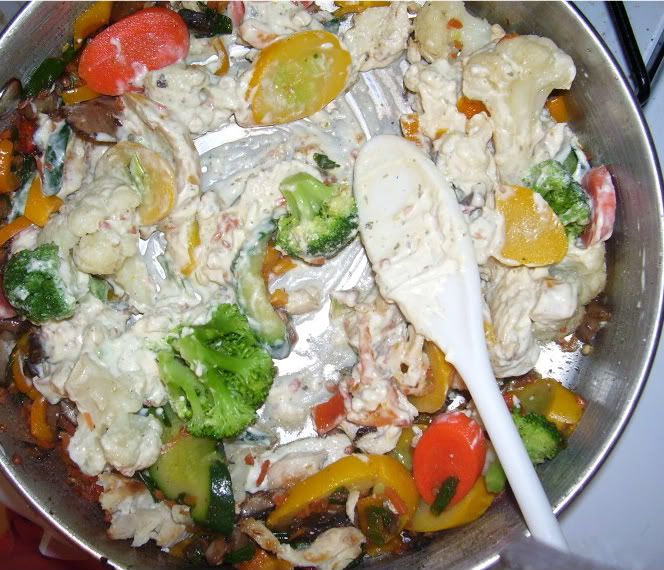 Into the frying pan went the following ingredients
1/2 Veggies
1/2 cup of chicken
Angel Hair pasta
1/2 of the tub of Cream Cheese Sauce
It was very thick!!!! so I added some milk to thin it out...It still needed something??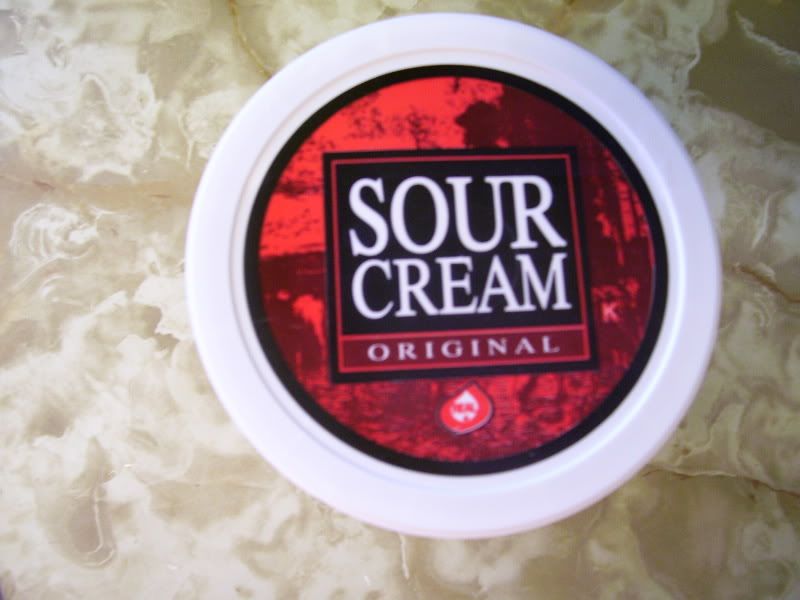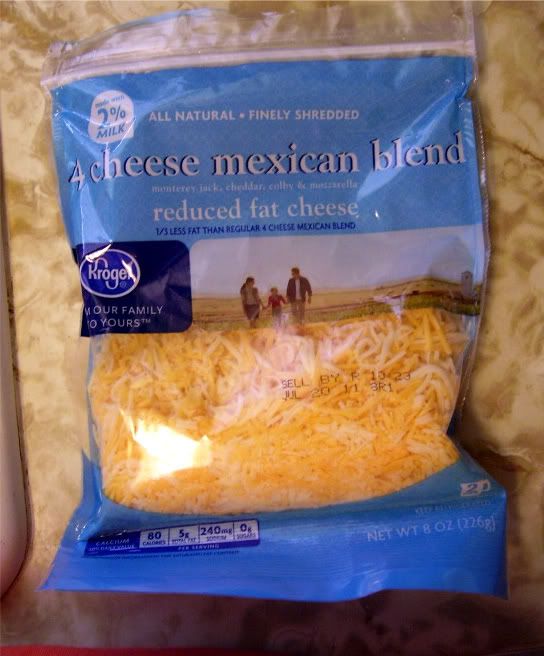 So I added 2 tbsp of sour cream and 1/4 cup of shredded cheese and red pepper flakes
Verdict: Nothing special in taste it is not something I would make again...:O) Waste of all those veggie & ingredients...The new cream cheese sauce lacks flavor as well as pour ability to use in recipes. I would make everything with out the cream cheese/sour cream and cheese...