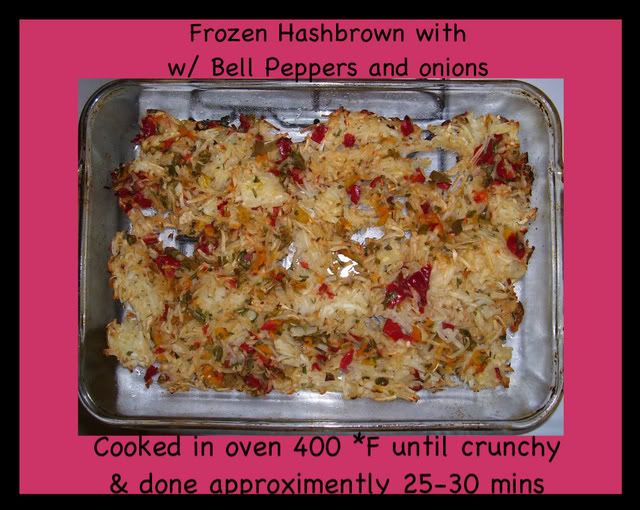 Step 4

Making homemade breakfast/Lunch Burritos to save money using the following ingredients priced around $12.19 however if you have the some of the ingredients on hand or you purchase them cheaper you get a better deal. As well if you are able to purchase any of the items and get more then one use for it like the leftover Hashbrowns could be use for dinner one night as side dish.
Frozen Hashbrowns (on hand but $1.00 at store)


Frozen Diced Peppers & Onions (on hand but $1.00 at store)

2 shredded chicken breast (3lbs for $6.90 used in several meals crockpot cooked)

Broccoli Slaw (on hand but $1.00-$2.00 at store)

Cheese (on hand but $1.50 at store)

Tortillas ($4.69 for 26 fresh tortillas but can purchase tortillas for $1.00)

Step 5
Final product I was able to get 16 burritos. I wrapped 2 per ziplock for quick meals at work. This allows me to keep them frozen when I take them to work and nuke only as needed so some days I may have 2 due to I start work VERY early & some day I may only have one w/ sides to go with it yet I know every day what is in my meal & it's already pre-made so no guess work or extra spending..
The average burrito here in Phoenix, AZ is about $3.00-$5.00
so I am really saving $$