As it's getting to be spring/summer here in Phoenix some days it's in the 80*F and some nights are still under 60*F. I have decided to try a few new shawl patterns to open up my creative options LOL I was getting bored w/ the same 3 patterns

..

I came across this one called One Skein Basic Filet Shaw

l
at first I was having a few issues understanding it but one I re-read it a few times got it going.. Here is a picture for now I am still working on it..can't wait to see if fini

shed....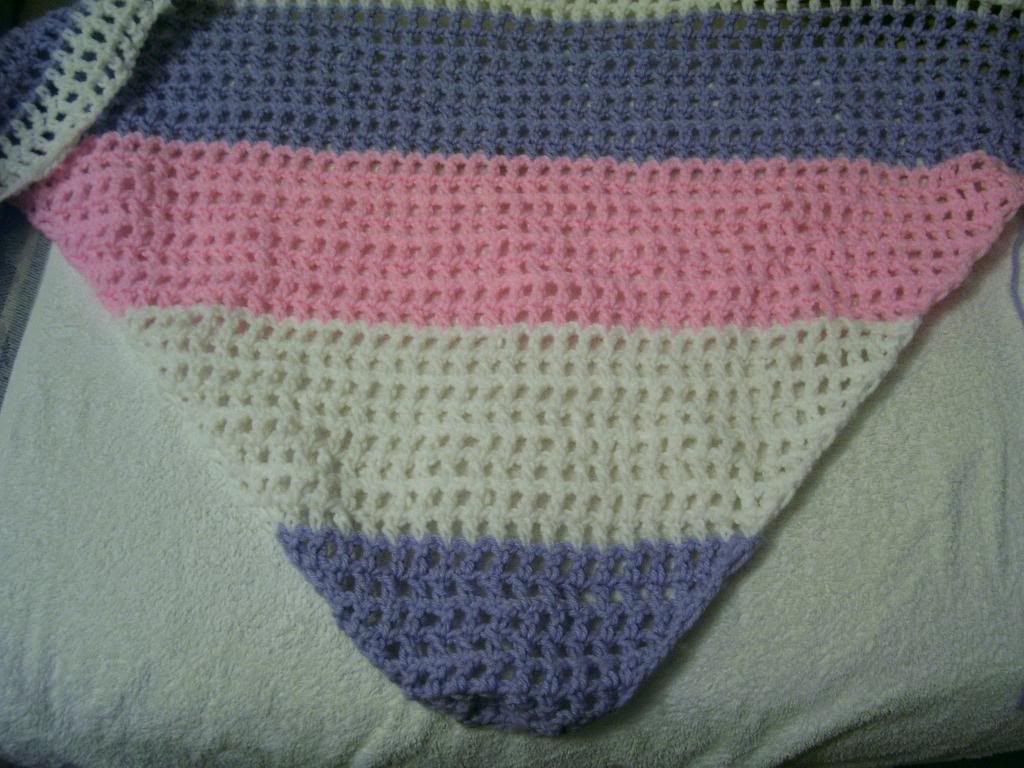 Close up of the beginning of the shawl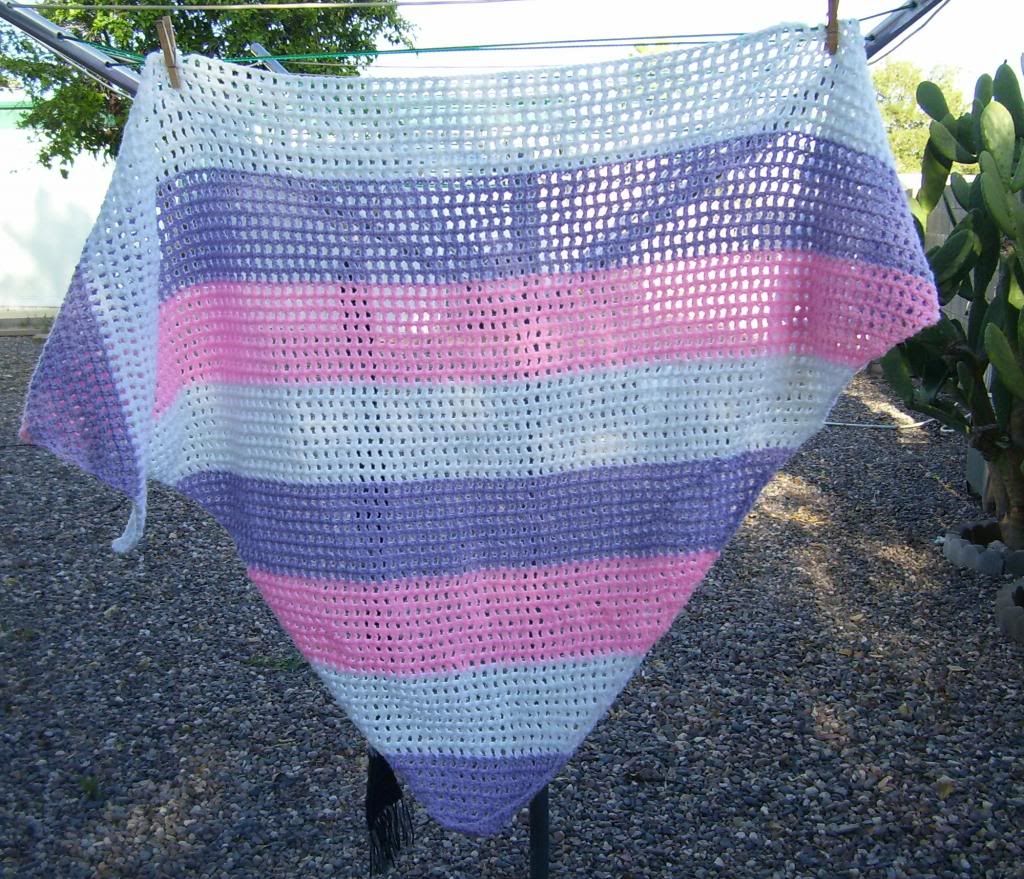 C

ompleted summer shawl