I was asked by a co-worker if I knew how to make fingerless gloves however I had tried to make a pair over a year ago and ended up with them big SO Big that 3 peoples hand still had room in them so I tried again last night the blue pair is made with 1 ball of blue cotton Peaches and Cream Brand
Here is my hand modeling them boy is it hard to photo them on your own hands!!!!!
So I want to see how much different I needed to edit the pattern if I used RHSS yarn which at Walmart is only $2.28 a ball I figure I can yield over 2 pairs per Skein.....

So what do you think?????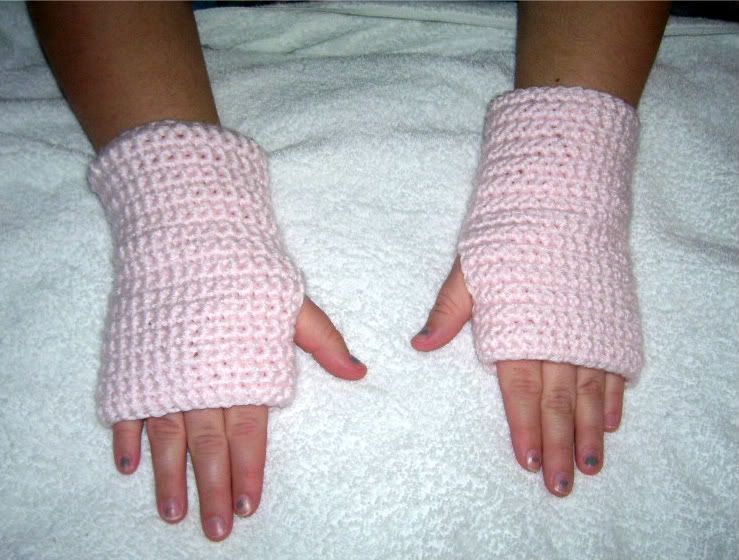 Update: I made these using some baby yarn I used 2 strands to create these :O0 baby Soft